Rolling out an employee engagement survey is not easy. It requires an incredible amount of preparation and project planning.  While employers mean well when opting to solicit feedback from their employees via an engagement survey, they often miss the mark.
As an employee, I've witnessed varying levels of success in executing an engagement survey – some good, some bad and some ugly. Today, as I help my clients with measuring and addressing employee engagement, I set clear expectations right from the start and remind them that:
Addressing employee engagement is not an overnight fix but rather a journey.
In a nutshell, best practice implementation of engagement surveys includes:
Introducing the survey and its purpose

Distributing the survey

Analyzing the results

Discussing and sharing the results transparently

Selecting top priorities

Involving employees in brainstorming solutions

Following up on actions to address engagement gaps

Re-evaluating progress on engagement and associated initiatives
It's imperative that engagement assessments and solutioning is done right. If not, the ramifications can be detrimental, most notably eroding trust and further negatively impacting engagement.
Here are six common employee engagement pitfalls to avoid:
Turning a blind eye to engagement issues
Soliciting employee feedback and choosing not to do anything with it
Analyzing results but not communicating this out to staff
Limiting employee involvement in the solutioning process
Making big promises to address all engagement issues, but then under-delivering
Not measuring impacts and levels of engagement to assess progress
Turning a Blind Eye
As leaders in an organization, it's important to continually gauge employee culture, engagement and overall morale.  This is done through formal and informal conversations with frontline staff to top executives. When there is a notable shift in engagement, morale, team synergy, culture, it signals a red flag to take action. Instead, I have seen companies opt to turn a blind eye with the excuse that it will get better over time.  Engagement doesn't resolve itself.  It requires a concerted effort and investment to garner a better understanding of the root cause(s) and then solution them appropriately.
Choosing to sweep issues under the rug demonstrates an "I don't care" attitude and undermines the value of your people.  While addressing engagement is a complex feat, it's one that is essential to strengthen employee engagement.
Soliciting Feedback and Not Actioning It
Rolling out an employee engagement survey to gather intel on what's working and what isn't is a big first step.  When employees spend the time to provide their feedback, including robust comments to shed more light on contributing factors of engagement issues, we as leaders need to not only make sense of the information but also do something with the information.
I've often seen companies roll out an engagement survey, conduct a high-level overview of the results at the leadership level, and that's where it stops.  No further action.  This is one sure way to create further disengaged employees whose voices were not heard nor appreciated.
Lack of Transparent Communication
I've been a part of organizations where as an employee I was asked to spend 15-30 minutes to complete an engagement survey, which I did.  However, that would be the last time I heard about the survey.  No further communication, no discussion, no thank you … nothing.  As an employee, this spoke volumes to the importance placed on employees. Not knowing what happened to the results, what the results were and what next steps were, equated to a mistrust in leadership and a feeling of being undervalued.  The likelihood of having employees complete another survey or engage in open communication, is less likely when survey results are kept confidential with no communication roll-out to those most impacted.
Engagement survey implementation must include a robust communication plan.  Communication is important at every step of the way beginning before the employees even partake in the survey.  Take the time to communicate the who, what, when, where, why and how every step of the way.  Keep your employees in the loop that you are doing something with their results.  This says:
You spoke, we listened and we care.
Limiting Involvement from Employees
Involving your employees to be a part of the solutioning process gives them ownership of engagement issues and respective initiatives. It's your employees who are fully entrenched in the day-to-day who in turn can present innovative ideas and solutions to improve processes, practices and engagement overall.
In one of my previous roles, we were a company with over 1,300 employees across Canada.  We rolled out an engagement survey, analyzed the results, shared the findings company-wide and were now ready to put together a volunteer army to tackle employee engagement initiatives.  When launching the new Employee Engagement Committee, we wanted to ensure that it was volunteer-based.  This way, we had committee members who were fully invested and committed to being a part of the process of improving engagement and morale.  Here's what we did that worked:
Shared engagement results company-wide so our staff understood the why
Solicited volunteers to join the newly formed Engagement Committee
Ensured that the committee was diverse and representative of our company – i.e. varying geographies, levels/positions, business units, tenures and demographics etc.
Launched our first meeting by reviewing the core opportunities, and shared the Committee charter outlining roles, responsibilities and expectations
Provided a listing of core opportunities that committee members could choose to work on, resulting in smaller sub-committees
Completed status updates and held monthly meetings to review progress on initiatives
Communicated out the results and progress to Executives and company-wide to continue to build the momentum for change
Our people felt empowered because they were a part of suggesting alternatives to close gaps and were also responsible for successfully implementing the solution.
Making Big Promises and Under Delivering
When conducting an employee engagement survey, you gather an immense amount of information including strengths and opportunities for further improvement.  It's complicated to make sense of the overwhelming amount of information. I've seen some companies choose to commit to working on addressing all opportunities.
When working with my clients, I emphasize the importance of tackling employee engagement in a phased approach.  While working on all opportunities is commendable as it shows that the company cares, it is simply not feasible or attainable.  Instead, I would suggest prioritizing the initiatives by choosing top 2-3 initiatives that would have the biggest impact and could ultimately build and sustain momentum for improvements/change.  It's not to say that the remaining opportunities are swept under the rug.  Rather, these initiatives will be worked on once some of the core/top priorities are addressed.
Not Measuring Progress and Impact
You've done all of this work up to this point.  The common mistake is that once an engagement initiative is completed, the work is done.  Engagement is a continual process of assessment, analysis and solutioning.
Your engagement survey has essentially created a baseline of metrics. To measure progress on engagement, it's an opportune time to conduct a pulse check to compare baseline measures to today's engagement levels.  This will demonstrate whether engagement initiatives have been successful in closing gaps or if further work is required to improve morale.
Some best practices include:
Sending out a quick pulse check every 6 months
Sharing the findings and providing comparatives to illustrate improvements vs. further opportunities
Adjusting employee engagement initiatives and re-shifting priorities accordingly
---
So why is employee engagement important?
An engaged and happier workforce equates to increased employee performance, increased customer satisfaction and increased profitability for your business.  Investing in your people will have positive impacts on your employees, customers and bottom line.
How can Upskill Consulting help?
Upskill Consulting can help you with employee engagement initiatives. Here's how we can help:
Conduct preliminary assessment of employee engagement
Establish best mechanism to solicit employee feedback
Develop employee engagement survey to gather feedback and establish baseline measures
Review, compile and conduct deep dive on employee feedback data
Identify key areas of strength and opportunity and develop employee engagement focus areas
Draft clear, transparent and impactful communication to relay engagement results to staff
Initiate employee cross-functional committees to drive employee engagement initiatives
Draft detailed project plans and facilitate meetings to deliver on project objectives
Develop pulse check survey to regularly measure progress/improvements against baseline measures
Contact us: www.upskillconsulting.ca  or [email protected]
"Always treat your employees exactly as you want them to treat your best customers"
Stephen R. Covey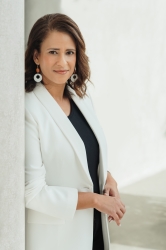 Latest posts by Sofia Arisheh
(see all)