As we celebrate Canada's birthday, I can't help but feel grateful to call Canada my home.  A country that welcomed me and my family with open arms in 1985.  I often reflect back on those years that were both trying and joyous. Even as a young girl, I remember the trials and tribulations my parents experienced moving to a foreign country and adjusting to a new life, language, society.  It was the support of local communities, educators, friends, newfound friends and even strangers who made us feel valued, included and welcomed.
Feeling supported in the workplace is just as important.  Diversity matters and integrating best practices in the workplace that foster diversity and inclusion should be considered a must-have.  "It took two years and two months for the Canadian population to go from 36 million to more than 37 million <in April 1, 2018> … This was the shortest length of time ever observed for an increase of this magnitude" – Statistics Canada. https://www.statcan.gc.ca/
With an increasingly diverse workforce, it is imperative that we adopt best practices of inclusion.
I've worked within companies who have both recognized and integrated exceptional workplace diversity and inclusion practices.  Below are some of these practices that demonstrated a strong commitment to diversity in the workplace:
Strategy
Integrating diversity and inclusion into corporate strategic plans.
Analyzing and measuring progress made on diversifying the workforce.
Recruitment
Integrating diversity and inclusion into recruitment strategies, practices and KPI measures.
Advertising vacant positions on community boards, immigrant and settlement service agencies, local community groups/associations/organizations.
Partnering with local immigrant services agencies and employment agencies/associations assisting a diverse population.
Participating in various job fairs and networking events to reach a wider audience and community.
Developing and promoting an equal opportunity policy and living and breathing these values during hiring processes.
Training and Development
Introducing a structured mentoring program to support newcomers, minorities and a diverse workforce.
Providing training on unconscious biases to promote awareness and dialogue around the issue of inclusion.
Delivering diversity and inclusion training and/or workshops as part of onboarding and leadership training.
Designing onboarding paperwork/resources and respective training in various languages to cater to diverse workforce.
Providing leadership training to support underrepresented groups.
Support and Resource Groups
Advocating internal committees to celebrate diversity, foster inclusiveness and empower employees.
Providing listing of local support groups to build connectivity, support and sense of community.
Internal and External Partnerships
Providing equal opportunities for suppliers and respective partnerships.
Encouraging volunteerism and involvement in our local communities.
Socialization and Events
Planning various cross-cultural events.
To review some innovative and successful diversity initiatives across Canada – check out Canada's Best Diversity Employers recognizing successful diversity and inclusion of five groups – women, members of visible minorities, persons with disabilities, aboriginal peoples and the lesbian, gay, bisexual and transgendered/transsexual (LGBT) communities. http://www.canadastop100.com/diversity/

What are some diversity initiatives you have implemented that have been successful? 
---
We'd love to hear from you.  Whether your business is looking at developing their Human Resources foundation and strategy from scratch or if your business is looking for some additional assistance and advice in fine-tuning existing Human Resources practices and operations, we would love to connect and hear from you.  Book your free consultation to learn more about our HR services.  https://upskillconsulting.ca/contact/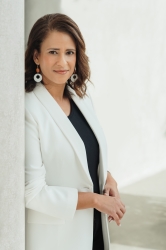 Latest posts by Sofia Arisheh
(see all)