Leading a meeting or training session in person – no problem! Leading a virtual meeting or training session – a little trickier!
My first introduction to facilitating and leading virtual workshops was when I worked in the telecoms world! Having a geographically dispersed workforce across Canada and internationally resulted in no option but to get creative with the ways in which we communicated. I quickly learned that there were far more nuances of not only preparing for and leading a virtual session, but also ensuring continued participant engagement and interactivity throughout.
Through practice and trial and error, I've come to feel comfortable leading sessions virtually and have captured some of the best practices I've learned along the way and have since adopted into my virtual meetings and/or training.
Pre-Meeting/Pre-Training

Create a detailed agenda

Communicates the purpose of the session
Outlines the process and flow of the session
Allows participants to understand the why behind the meeting/training and the linkage between their role/agenda items

Send materials out beforehand (including agenda)

Saves time in having to handle logistics the day of meeting/training
Provides participants with an opportunity to print-out or review materials prior to virtual session
Promotes increased engagement during session due to familiarization with materials in advance

Complete a dry-run to practice logistics/content

Exposes opportunities for improvement in advance of meeting/training
Allows for time to iron out glitches prior to virtual session
Builds presenter confidence due to familiarity with materials
Ensures smoother and more effective delivery

Test out equipment

Prevents potential technical difficulties on the day of meeting/training
Prepares you for an alternate plan if technology is not working properly
Creates organized environment for meeting/training

Communicate logistics/details

Prepares participants and outlines the expectations both pre and during the meeting/training
Provides clarity on date/time, location, technology (logging in, video etc.), purpose, materials, contact information

Assign co-facilitators in various locations

If you are holding a virtual session in multiple locations/offices, you can assign a co-facilitator in each location to assist with set-up, technology, logistics and leading activities
Provides a more organized virtual session with primes in each location leading activities/meeting

Assign notetaker

Captures minutes/key outputs from session
Provides material/documentation to be sent out to participants post-meeting/training as resource/reference material(s)

During Meeting/Training

Conduct audio and video check

Confirms audio is clear, free from noise
Confirms video is on and participants can view either various rooms/participants in session

Review technology features

Provides awareness of multiple features of virtual program, encouraging participants to make full use of interactive functions
i.e. raising hand, screen sharing, presenter swaps, asking questions, whiteboarding, emoticons, feedback tools

Record session

Provides resource/reference material post-training
Re-enforces key discussions and outputs of meeting/training

Introduce attendees/participants

Introduces all participants in session (i.e. through roll call, quick introductions or attendee names entered during login)
Provides quick check-in at start of meeting/training
Captures attendees for reporting purposes

Incorporate interactivity

Utilizes key interactive features of virtual software/programs including polls, whiteboarding, screen sharing, drawing tools, raising hand
Drives feedback and participation in real time
Keeps participants engaged throughout the session

Encourage questions

Facilitates participant involvement by emphasizing importance of asking questions either by speaking up, using the raising hand feature or using the chat feature to type in the question

Post Meeting/Training

Communicate meeting/training outputs

Provides participants with key discussion points/outputs, resource materials and follow-up items

Solicit feedback

Provides participants with an opportunity to share their experience and help fine-tune future virtual sessions
Creates a list of strengths and opportunities
Allows for continuous improvement to virtual sessions
Don't be afraid of facilitating a virtual meeting or training session. While it does take exceptional facilitation skills to coordinate, lead and manage a virtual session, it can be run successfully through practice! Adopting some of the above-noted best practices will help set a solid foundation for you to lead a virtual meeting like a pro!
---
To learn more about our training services, visit: https://upskillconsulting.ca/services/
What can we do to help?
Conduct preliminary assessment of organizational training needs
Identify root cause of gaps and pinpoint business opportunity to address gaps
Develop comprehensive training strategy to include current and future industry/business needs
Secure management and staff commitment on training strategy, roadmap and initiatives
Design individualized in-house training programs including face-to-face, virtual and E-learning
Deliver in-house training programs/sessions/workshops to multiple and respective stakeholders
Establish mechanisms and tools to evaluate and assess return on investment (ROI) of training
Design and deliver 'train the trainer' sessions with an emphasis on ongoing support/coaching
Some of our popular training sessions and topics include:
Insights Discovery workshops
Conflict resolution
Mentoring and coaching
Performance feedback
Career development
Train the trainer
Change management
Facilitation skills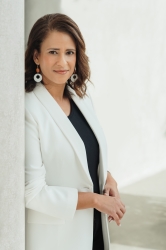 Latest posts by Sofia Arisheh
(see all)