With an increasingly competitive market, companies are implementing employee benefits and perquisites to not only attract but also retain top talent. 5 benefits top employers offer in Canada include:
Healthcare
Paid time off
Maternity/Paternity/Parental leaves
Transportation reimbursement
Registered retirement savings plans (RRSPs)
In my experience, specifically in leading companies through mergers/acquisitions and engagement committees, employee benefits and perquisites have consistently been top-of-mind for employees. While there are many avenues for employers to enhance employee benefits, one is the inclusion of Group RRSPs.
I intereviewed Adam Bornn, Certified Financial Planner at Parallel Wealth Financial Group Inc. (604-256-1151 or [email protected]) to ask him about Group RRSPs.  Here's some of his insight into the benefits of having RRSPs within your organization:
Q: What are the benefits of implementing a Group RRSP plan from an employer perspective?
One of the only no cost employee benefits on the market.
Only a small number of companies offer Group RRSPs (especially companies with less than 50 employees). Set yourself apart from your competitors.  
Satisfaction in helping your employees retire. 
Shows your employees you care about them and their well being.
Q: What are the benefits of implementing a Group RRSP plan from an employee perspective?
Contributions are tax deductible
Savings grow tax deferred
Tax deferred growth compounds annually
Use the funds as a down payment on your first home purchase ($25k max) or to further your education ($20k max)
Ability to split income from the RRSP in retirement
Invest 18% of your annual income
Q: As an employer, do you need to match employee contributions?
You don't have to match employee contributions, but we strongly encourage it. You can also use the Group RRSP as a way to bonus employees in certain situations.
Q: When should a company consider getting a Group RRSP Plan?
As soon as you have one employee!
Are you losing employees to competitors because of added benefits you don't currently offer?
When you want to help your employees make the steps to retire on time and with the right amount of savings.
Poll your employees to see if there is interest.  This might be the best way to gauge if now is the right time.
Do your employees currently save on their own through their financial institution? Would they prefer to invest pre-tax money at a lower cost?
Q: What should companies not do when it comes to setting up a group RRSP benefits plan?
Don't assume all of your employees can afford to contribute.  This is where having a financial planner as part of the plan can help your employees budget and find room to save for their future needs.
Research your options. Most group plans have hidden fees and don't include planning services. 
Remember your employees are the ones paying the ongoing management fees – so ensure you have a low cost solution for them.
Don't procrastinate – look after your employees and lean on a good advisor to get you set up.  It's a small time commitment at the beginning to get things started.
Finding good talent in today's marketplace is tough, retaining good talent is that much more difficult. Offering great pay is often not enough to draw the people you need to help run your business. Health and dental plans have been a staple selling point for many companies but as your competitors are setting up similar plans, that attraction and retaining feature is now becoming standard!
Over 13 million Canadians don't have access to a retirement savings plan through their employer – that's roughly half the adult population in Canada! So, set yourself apart with a comprehensive Group RRSP for you and your employees that helps them save for retirement and reach their retirement goals.
---
Contact us at Upskill Consulting to learn more about the services we offer:
Website: www.upskillconsulting.ca
Phone: 604-312-4482
Email: [email protected]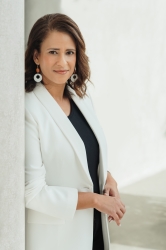 Latest posts by Sofia Arisheh
(see all)