'Tis the season for the office holiday party. While these parties are meant to bring staff together, celebrate successes and partake in the joy and festivities of the holidays, it can also be fraught with employer risks.
As employers, we have to be diligent about how we plan for and run our corporate social events, including our workplace holiday party. There's often a misconception that since it's a "social" event, we as employers are off the hook with liability. The opposite is true. Employers are responsible for what takes place at the holiday party, and sometimes, what happens after.
To exercise care when planning and managing your party, keep these tips in mind:
Promote responsible drinking
Provide taxi vouchers and/or alternate means of transportation to ensure that all staff members arrive home safely
Avoid an open bar or limit alcohol intake by providing drink tickets
Provide non-alcoholic beverage options
Hire licensed and designated servers to serve alcohol
Be diligent about cutting off drinks for those who appear intoxicated
Monitor alcohol consumption and do not allow an employee to drive home intoxicated

Provide them with a taxi or alternate means of transportation
Remove the employee's car keys
Provide overnight accommodation if alternate transportation is unavailable

If feasible, provide staff with an option of booking a nearby hotel in advance of the party to avoid having to drive home
Remind staff that all workplace policies are in effect at the event including alcohol/cannabis, sexual harassment, harassment and workplace violence.
Inform staff that gifts (i.e. gift exchanges/Secret Santa gifts) must be appropriate, respectful and compliant for the workplace
Management must lead by example … this means avoiding discussions that may be sensitive, confidential, discriminatory or "locker-room talk"
Handle inappropriate behaviour or conduct immediately and respectfully
No one wants to be the holiday Grinch, but we have to take reasonable steps to ensure that every staff person is safe.

Dislcaimer: The blog sets out information relating to employment law to be used for educational and non-commercial purposes only; the author(s) of the blog do not intend the blog to be a source of legal advice. 
---
For more information on our Human Resources services and support, visit our website: www.upskillconsulting.ca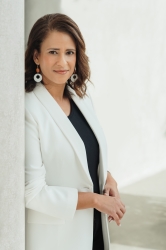 Latest posts by Sofia Arisheh
(see all)