How do we ensure that there is maximum learning and retention within our workplace training? Investing in workplace training is important, but just as important is ensuring that you have a return on the learning investment. A typical approach to training is designing the training, delivering it and hoping that the trainees apply the skills on the job! What we have to remember is that learning is not a one time gig where people attend a session, master it and apply it. Learning must be more purposeful and frequent, allowing learners to then learn the new skills, connect it, recall it, apply it and repeat it to master it over time.
As humans, we start losing memory of what we've learned in just a matter of minutes!
The Forgetting Curve
Hermann Ebbinghaus studied this phenomenon of how we learn and ultimately retain information. Through his experiments, he developed what is known as the "forgetting curve", describing the rate at which something is forgotten over time. Below is a graph representing his findings:
While his study is over 100 years old, his findings still have merit today. Here are the three main findings:
The level at which we retain information depends on the strength of our memory and the amount of time that passes
Retention increases if the concept or skill taught is repeated (the more frequent, the more likely it is to stick long-term)
The more relevant and meaningful the training to the trainee, the more likely it is to be retained long-term
What can you do to maximize retention of training?
Providing workplace training is one thing, but actually having your trainees walk away from the session remembering what was taught and applying it is where your value lies. Here are a few suggestions you can implement today to help maximize the retention of your workplace training:
Incorporate opportunities within the training sessions where trainees can connect new information to their work. This can be done through scenarios, case studies or hands-on examples.
Trainees will remember and recall information more readily when they are actively involved in the training.
Reinforce the training by providing regular, spaced intervals post-training where trainees can review and recall the information taught. This can be done through testing, guided dialogue, feedback sessions, team meetings, eLearning modules and more.
The more frequently concepts or skills taught are reviewed, the more likely trainees recall information long-term.
Build hands-on application where trainees can practice skills taught post-training to hone in on skills taught. This can be done through simulations, demonstrations, role-playing to name a few.
Repeating the tasks in real-life workplace scenarios will allow for deeper connections between skills taught and actual work.
---
Contact us to learn more about our HR services, including training and capability development.
What can we do to help?
Conduct preliminary assessment of organizational training needs
Identify root cause of gaps and pinpoint business opportunity to address gaps
Develop comprehensive training strategy to include current and future industry/business needs
Secure management and staff commitment on training strategy, roadmap and initiatives
Design individualized in-house training programs
Deliver in-house training programs/sessions/workshops to multiple and respective stakeholders
Establish mechanisms and tools to evaluate and assess return on investment (ROI) of training
Design and deliver 'train the trainer' sessions with an emphasis on ongoing support/coaching
Some of our popular training sessions and topics include:
Insights Discovery workshops
Conflict resolution
Mentoring and coaching
Performance feedback
Career development
Train the trainer
Change management
Facilitation skills
Website: https://upskillconsulting.ca/aboutus/
Email: [email protected]
Phone: 604-312-4482
LinkedIn: https://www.linkedin.com/company/upskillconsulting/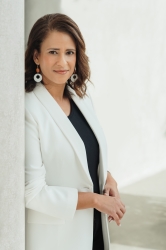 Latest posts by Sofia Arisheh
(see all)