An employee handbook should be reviewed at least once a year. What better time to do this than now, as we mark the end of quarter one and the arrival of spring!
I have spent countless hours working with organizations to build their employee handbooks. Different from the standard employee handbook that contains page after page of policies and legal jargon. You know, the dreaded employee handbook that few care to read or reference! Can you blame them?
Let's face it organizations spend a lot of time, resources, and money trying to put policies together in a handbook, hoping that it will result in clearer expectations of employees and, ultimately, less risk for the employer.
It's time to humanize the dreaded employee handbook.
Having worked with organizations of all sizes and across industries, this is what I know for sure – companies that showcase the true essence of who they are and bring a human-centric feel to their handbook reap the rewards.
Shift your thinking – from handbook to playbook! 
Look beyond policies and take this opportunity to create something bigger and better. A playbook (or guide) that maps out who you are, what you stand for, and your North Star of who you aspire to be as a company will help foster and cultivate a strong team culture. Your employees will understand that they're more than a number.
Today's workforce wants to know they're making a difference within their companies. 
Instead of having dry policies as part of your handbook, set the stage for your organization's why, how, and what. Then, get your team excited about working for you!
Tips for shifting from handbook to playbook
Keep it simple and easy to read. Remember, you want your employees to read it and not dread it in the process!
State your vision, mission, and core values to paint a picture of your organization's why, how, and what.
Be positive, reasonable, fair, and human in your wording around expectations and behavioural standards.
Provide clarity on what success looks like individually and collectively and include the must-have policies to set the standard of behaviour such as a discrimination, bullying and harassment (AKA respectful workplace) policy.
Avoid cookie-cutter policy templates that don't represent your uniqueness as a company.
Is your employee handbook falling short? 
You can build or rebuild your handbook into a practical, fun, and engaging way to connect with new and existing team members. Set the tone for your company culture. It doesn't have to be a dusty book everyone pretends to read.
How can we help? 
When it comes to trusted HR expertise, Upskill Consulting can help you up your game and build a playbook that you'd be proud to share with your new hires and introduce to existing team members. Want us to review your existing policies? Want us to create a new policy handbook/playbook? Either way, the support you need is only one phone call away.
If you want assistance with your company playbook or require expert advice on HR related matters, visit www.upskillconsulting.ca or reach out at [email protected].
The moment your business starts expanding is often the moment you get to a tipping point with your people. You shouldn't have to spend your time troubleshooting employee issues, or training and developing your people. 
You grow your company. We'll help prepare your people.
Here's what our clients have said:
"We are a relatively small organization with a diverse group of employees. As our operations grew, our Policies and Procedures (P&P) manual became outdated and misaligned to current organizational practices. As a small organization, we did not have the time nor subject matter expertise required to undertake this project. Therefore, we partnered with Sofia Arisheh from Upskill Consulting to revamp and roll out our policies in multiple jurisdictions. Sofia Arisheh was able to do a thorough needs assessment and lay out an appropriate approach to update and supplement all of our P&P. In addition, Sofia recognized that several key policies were not present but required/recommended to align with business practices and comply with respective legislation. We were also provided with a comprehensive internal communication policy for executive buy-in and employee roll-out. Dealing with HR matters effectively can be difficult at the best of times and even more difficult in a small organization where there isn't a dedicated HR professional. Sofia/Upskill was very professional in all of our dealings, kept us on track throughout the process and provided high quality deliverables on time. The experience with Upskill was excellent from start to finish. Sofia is very professional and really knows what she is doing. She put us at ease throughout the project. We would recommend Sofia Arisheh and Upskill Consulting without hesitation." Octaform
"Her expertise in HR has resulted in a strengthened foundation of HR processes and practices including recruiting, onboarding, performance management, employee relations, policies and leadership development and coaching. We are grateful for the difference Sofia has made to our firm and our team members" BKS Law
---
Additional Free Resources
Don't forget to sign up for our blog for free resources!  https://upskillconsulting.ca/blog/
Below are some additional free resources to help you strengthen your HR functions around policies in particular.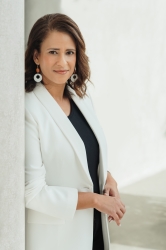 Latest posts by Sofia Arisheh
(see all)