Remaining positive and driven as an employee is difficult when your motivation is lacking. We have all experienced those days when you just can't get out of bed to go to work. There is an old adage that states if you love what you do, you will never work a day in your life.
This is where intrinsic and extrinsic motivations come into play. These terms sound simple, but if employers do not understand what is motivating their employees, there will be a large disconnect and the business will suffer. There is a fine balance between the two motivations, and not everyone will be the same.
Success is not a solo activity. I'm a firm believer that you're only as good as the team you lead. That's why I make a conscious effort to lead my team by understanding what they want to achieve and their preferences on how they would like to be recognized for their contributions.
Intrinsic Motivations
Think of intrinsic motivation as the internal or psychological motivation for doing something. These are personal to the individual. A simple, non work-related example would be, setting a New Year's resolution to lose weight. Nobody is forcing you to do this, except yourself. The intrinsic motivation that comes with achieving this goal would be:
Self-satisfaction: you stuck to the goal, and reached your desired weight
Enjoyment: you like working out, it becomes a part of a routine
Self-esteem: your energy level is higher, the endorphins have improved your mood
The same thought process can be applied to an organization. For example, working for a company that is environmentally friendly is important to me.  Being environmentally aware and focusing on environmental sustainability is one of the reasons I have been proud of the places I have worked.  The intrinsic value I receive from this is as follows:
Self-satisfaction: knowledge that the organization I work for cares and promotes environmentally sustainable practices
Enjoyment: having the opportunities to volunteer and give back to causes aligned with my personal values
Some other examples of intrinsic motivators could be:
| | |
| --- | --- |
| Autonomy | Give employees the freedom and ability to spread their wings and fly, enabling them to make and trust their decisions |
| Curiosity | Recognize key areas of interest and cultivate this by providing in-house and/or external learning and/or training opportunities |
| Sense of accomplishment | Provide complex work assignments with a clearly defined end-goal, resulting in employees feeling proud of their contributions and efforts in getting the assignment/project to the finish line |
| Personal growth/development | Provide challenging work assignments, allowing employees to push themselves to be their best and to develop newfound skills in the process |
| Purpose or meaning | Provide meaningful work duties/projects, allowing employees to feel like their contributions are making a difference |
| Recognition as being a leader | Provide opportunities to lead projects and/or teams, allowing employees to develop and demonstrate leadership functions in their everyday roles and responsibilities |
| Self-esteem | Foster an environment that encourages personal and professional growth, allowing employees to build their confidence and subject matter expertise in their role/field/industry |
The pattern for intrinsic motivation is that they challenge the employee and make the employee feel positive about themselves and the work they have accomplished. Your employees will work hard towards an end goal, if they are enjoying it and feel self-worth while doing it.
Extrinsic Motivations
If intrinsic is internal motivation, extrinsic is external motivation.  This type of motivation is more tangible. To clarify, let us relate back to the example of a person's New Year's resolution to lose weight, the extrinsic value from reaching your goal could be:
Your physical appearance: there will be a physical change from where you started to where you are now
Fitting into a smaller size of clothing: the satisfaction and pride you feel when you fit into a piece of clothing and know you look good
Positive reinforcement: friends, family or strangers may notice and applaud your efforts
It is no different in organizations. To recognize top performers, I've worked for organizations who have adopted best practices to reward top performers for their efforts towards meeting project deadlines, goals etc.  The extrinsic motivators, although different than intrinsic, were equally motivating and appreciated by the end-receivers.
These included:
Plaques: Recognition to commemorate a work anniversary, meeting individual/team/ company targets, or the completion of a project
Pay for Performance: Compensating employees for high performance in the form of an increase to base compensation or via team or individual spot bonuses

Rewards/Recognition Program:

Implementing a program where recognition points are redeemed for various gifts of choice
Gift Cards: Issuing gift cards of varying denominations in recognition of a job well done
Some other examples of extrinsic motivations include:
Salary increases, bonuses or other financial incentives
Employee of the month recognition
Thank-you card or email
Kudos or recognition in a meeting (i.e. regular team meetings, quarterly townhalls etc.)
Awards
Prizes
Extrinsic motivations are there to identify and recognize the work you did and to promote the continued drive you have shown. While extrinsic motivation is primarily based on monetary or outside stimuli to help sustain performance and engagement, these are workplace motivators that employees continue to value.
Employers Choice
Comedian, Bob Nelson said, "An employee's motivation is a direct result of the sum of interactions with his or her manager."  Leaders play a pivotal role in shaping motivation and engagement.  Having a manager who makes little to no effort in recognizing employees for their work will contribute to low morale and motivation. On the other hand, a manager who invests in recognizing individual and team contributions will leave employees feeling valued and appreciated, ultimately resulting in employees who are loyal, hard working and committed to you, the organization and its people.
Employers need to demonstrate a genuine interest in their employees and understand that employees need to feel like they are valued and a part of the greater good.  Anne M. Mulcahy, former chairperson and CEO of Xerox Corporation said:
"Employees who believe that Management is concerned about them as a whole person – not just an employee – are more productive, more satisfied, more fulfilled.  Satisfied employees mean satisfied customers, which leads to profitability".
Employers need to pay closer attention to intrinsic and extrinsic motivator in the workplace.  In saying this, focusing solely on one type of motivation, intrinsic or extrinsic, is equally detrimental. An employee could have a large salary (extrinsic), but not feel appreciated or valued (intrinsic) and therefore, their work suffers. Or an employee could be driven to innovate and promote all these new ideas because of their passion for it (intrinsic), but their salary does not reflect what they feel they should be making (extrinsic). This employee may become frustrated and eventually it reflects in their work.  It's a fine balancing act but if done well, can strengthen employee morale, motivation and overall engagement.
In today's world, the employee and employer dynamics, along with their motivations have changed. We are no longer a culture that starts at 9 am and ends at 5 pm. How as an employer will you learn about your employees motivation, and then harness it?
Written by: Sofia Arisheh and Joshua Klassen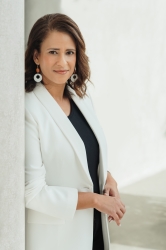 Latest posts by Sofia Arisheh
(see all)