There are more demands on today's employees than there ever was before. The iconic movie character, Ferris Bueller said, "Life moves pretty fast. If you don't stop and look around once in a while, you could miss it." On a larger scale, organizations are changing fast. Companies are continually changing to meet demands of the industry, market, clients and its employees. To adapt to these changes, mentoring and coaching can be leveraged to drive company success.
Have you ever been asked to mentor a new employee and take them under your wing? Or have you ever been requested to demonstrate leadership through coaching your peers? I believe that all great leaders have mentors or coaches and in turn also choose to mentor and coach others.  I attribute my personal and career breakthroughs and development in part to my mentors who committed and invested their time to guide, advise, develop and encourage me.  Their mentorship allowed me to:
Learn tools/resources to build and strengthen my competencies
Develop self-confidence
Build my network in the industry
Practice newfound skills in a safe environment
View work through a different lens or perspective
Mentoring and coaching are lumped together and used interchangeably but are in fact very different. This may sound strange, but to paint a picture, you could think of them as condiments: salt and pepper. Both add something, but in actuality are very different. Add too much of one and the dish will become unbalanced. The same can be said about mentoring and coaching, both have their advantages and when used correctly, can help make a business more successful.
Importance of Mentoring and Coaching
To facilitate and foster growth within a business we need to shift our focus on our employees. There is no denying that our industry landscapes are constantly changing and these changes warrant a sharpened focus on attracting and retaining our people.  Some of these industry changes include:
New and evolving competencies, skills and expectations

Mentoring and coaching can help employees to fine-tune and/or build new skills and capabilities

Greater war for talent

Mentoring and coaching can help attract and retain talent through the concerted effort and focus of investing in people, their growth and their career

Increased focus on career advancement opportunities

Mentoring and coaching can help identify, develop and guide talent to fill critical future roles

Workforce demographics with shifting priorities and expectations from employees

Mentoring and coaching can help attract and retain a changing workforce who place a greater value on personal learning, development and career progression
Maya Angelou was quoted as saying, "In order to be a mentor, and an effective one, one must care. You must care. You don't have to know how many square miles are in Idaho, you don't need to know what is the chemical makeup of chemistry, or of blood or water. Know what you know and care about the person, care about what you know and care about the person you're sharing with."  Mentoring is not about being the best at everything. It is about using the knowledge you have acquired and sharing it with someone else in order to help them be successful. These relationships are based around a common goal. Through understanding what the mentor/mentee can attain from one another, it can help fuel their desire and become a more engaged worker.
On a separate note, Brian Cagneey, author of "Coaching: How To Influence Your Team With Coaching Skills, Leadership Skills And Coaching Questions", states that, "Coaches are aware of how to ignite passion and motivate people. They have an energy that is contagious and know exactly how to get their team excited." Coaches can make a real impact with employees. These are people who take what they know, relate it and help to draw out knowledge that resides within the coachee through the art of inquiry. An effective coach will have the employee implementing the practice frequently and in time will be seamless. Coaching can be used to close the gap that the employee once struggled with.
Differences Between Mentoring and Coaching
As an employer, understanding the differences between mentoring and coaching will ensure your employees are more successful and partnered with the right person. This will not only benefit the employee, but will ultimately help benefit the business. The table provided is not by any means an exhaustive list but will give you some food for thought.
 

Timeframe

Purpose

Relationship

Mentoring

Long-term: the mentee/mentor relationship must be built.  Each person should feel safe and trust one another. This will foster sharing and enhance each persons chance for success, but requires time to develop

Ex: Big Brother or Sister to a child in need

Overall Development:

The main reason for a mentor is development. Whether trying to attain a short- term goal, or reach your five-year plan, a Mentor is there along the way, guiding you and supporting you.

There is an indirect relationship between the mentor and mentee. The mentor may not work directly with the mentee, but communication is open and transparency is key.

Coaching

Short-term: Coaching is required to learn and develop a skill quickly. Once that skill or competency is reached the coaching can stop.

Ex: Tutoring

Targets or Performance:

Coaching is there to help an employee with their performance. A coach will help train and offer best practices to help close the gap.

This is a direct relationship with a coach. The coach is there to train and help you acquire a new skill set. To do this, the coach will work directly with the employee.
Advantages of Mentoring and Coaching
Any organization, large or small, can benefit from coaching and mentoring. Utilize staff to empower others so everyone feels like they are contributing to a larger goal and the overall strategy of the business.
Advantages for the organization include:
Personal Development: Employees taking ownership over their own career, feeling empowered and autonomous to do it will help increase loyalty and efficiency.
Accountability: Mentoring and coaching are great tools to help build a sense of accountability within the employees. The employees have resources and others tools available that makes the attaining of a goal or projection more doable and builds a sense of accountability within the employee to see the project through.

Efficiency:

 Harnessing the employees strengths through mentoring and coaching can help build up the staff that are struggling. This will help the organization use their resources to the best of their ability and improve efficiency
Retention of employees: The relationships that are built through mentoring and coaching can help increase retention. The connection employees have through open communication and transparency increases the employees' chance of staying as it anchors them to the organization and connects it back to accountability.
Employees are different and their needs are different. Every employee needs coaching once in a while. Some employees benefit greatly from mentoring. I believe both are important. One of the greatest achievements I take pride in, is when I see the people I was coaching or mentoring succeed. When they approach and reach their desired goal or closed in on what they were struggling with, I knew I had a part in their success.  Now it's your turn. Knowing what you know now, what mentoring or coaching opportunities does your organization offer?
Written by: Sofia Arisheh and Joshua Klassen
Contact us at Upskill Consulting ([email protected]) to learn more about our Mentoring and Coaching training programs.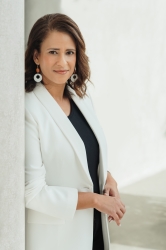 Latest posts by Sofia Arisheh
(see all)