"People will forget what you said.  People will forget what you did.  But people will never forget how you made them feel." – Maya Angelou
Welcome to Part 3 of our 'Onboarding Best Practices' three-part series.
Onboarding does matter and when done right can reap the following benefits:
Promotes employee engagement on the onset of the employee/employer relationship
Enables new employees to be productive at a faster rate
Establishes trust and alignment
Strengthens communication across various levels of the organization
Fosters teamwork and a deeper sense of community
Creates a strong employer and company brand
Decreases employee dissatisfaction and turnover
In this three-part series, I'll share best practices that I've picked up along the way that were impactful and effective in onboarding new employees.
We know that onboarding doesn't end on the first day or week.  It continues well into the new hire's first year of employment.  In Part 3 we will focus on onboarding best practices for your new hire's first month and year on the job.
First Month
Meet and Greet
During the first month, the new hire is acclimatizing to their new surroundings, including getting to know their team members and other important stakeholders. Providing an opportunity for the new hire to set up one-on-one time with their colleagues is crucial to establish stronger connections and rapport.
In one of my previous roles, one key aspect of the onboarding process was ensuring that meet and greets took place. It was the responsibility of the new hire to reach out to team members and establish a 30-minute window to "meet" whether face-to-face, by phone or virtually, depending on the location of the team members. This was a mandatory part of onboarding to be completed within the first month. As a new hire who partook in this, speaking from experience, these informal meet and greets were highly beneficial as the newbie to the team for the following reasons:
I got to know my colleagues, learning about their experience, history with the company and role (specific responsibilities, reporting lines, etc.)
I had an opportunity to introduce myself to my team members and establish a relationship by sharing both professional and personal tidbits about myself
I was provided a platform to be able to ask important questions and solicit advice and best practices
These 30-minute meetings helped to establish a solid foundation for a strong team and set the stage for team trust, synergy and collaboration.
Job Shadowing
Organizing opportunities for the new hire to learn on-the-job through job shadowing will help the new hire to familiarize himself/herself with company policies/practices/processes and better understand responsibilities and skills across positions and departments.
I have been privileged to have had some exemplary onboarding and one of the most valuable onboarding practices was job shadowing. This included a full day dedicated to observing another employee on the job and helped answer some of these questions:
What do they do?
How do they fulfill their job responsibilities daily, monthly and yearly?
Who do they report to, work with and communicate with (including internal and external stakeholders)?
Where do they primarily carry out their job?
What skills do they exhibit on the job?
As part of my onboarding in telecommunications, I went on both a ride-along with a field service technician and also spent a half-day at the call centre.  During the ride-along, I gained a deeper understanding of:
Customer service
Company standards, products and brand
Troubleshooting and integrated solutions
During my job shadowing opportunity at our call centre, I learned about:
Customer care
Effective problem solving
Customizing solutions to meet individual customer needs
Demonstrating strong interpersonal skills
Job shadowing across various departments within the organization, allows the new hire to put the puzzle pieces together to better understand the entire operations of the business:
Who does what?
Why do they do what they do?
How does their work translate into business results?
Training
Providing your new hire with adequate training is important to set them up for success.  Enable them to perform their job by providing them with training opportunities, during the first month and throughout their employment.  Training can result in better client service and better execution of practices and procedures.
As an HR Manager in public-practice accounting, our new hires received two weeks of new hire training.  This was a structured training program including modules on software, systems, processes and mock client files to put learnings into practice.
Some best practices to consider:
Create e-learning modules for new hires allowing for standardized training and the ability to easily track completion of various sessions
Solicit feedback from your new hires on the onboarding training to better understand what worked and what needs further fine-tuning
Provide train-the-trainer sessions to strengthen the delivery of corporate training initiatives, including onboarding training
Provide and Solicit Feedback
Checking in regularly with the new hire is important to not only build communication and Manager/employee relationships but to also track progress and performance. The new hire must understand what is expected of them in the new role and feedback must be based on these set expectations. Regular check-ins allow the new hire to recognize what he/she is excelling in and what areas require further development.
In addition to giving feedback, the first month is a great opportunity to also solicit feedback from your new hire. To continue to strengthen your onboarding practices, involving your new hires will provide the most accurate and up-to-date intel on what's working and what isn't. The data collected is your opportunity to close gaps identified for the next group of new hires. It's continual improvement at its finest!
Performance Management Process and Setting Goals
With the new hire settling into the new role, it's an opportune time to review performance measures, processes and goal setting. Providing a thorough review of the performance management cycle, process and respective paperwork/documentation is critical.  At the onset of their journey with you, the new hire should be aware of how and when their performance is measured. There should never be surprises with performance measures or processes.
Goal-setting is typically a built-in component of performance reviews.  Despite the new hire just starting their new role, the first month can be a good opportunity to initiate the conversation around goal-setting. This gives the new hire a chance to carefully formulate goals that are specific, measurable, attainable, relevant and time-bound (SMART).  Finalizing the goals can come later but beginning the conversation around goal-setting can occur in the early stages of onboarding.
First Year
Ongoing Feedback
Throughout my experience in the HR arena, it never ceases to amaze me how often performance, particularly poor performance, comes as a surprise to the employee on the receiving end. The main factor behind this is that the Manager/Supervisor has not invested the time to provide ongoing, regular and honest feedback to the employee.  Instead, the poor performance is revealed at the annual review much to the chagrin of the employee.
Performance feedback should never come as a surprise.  Build in mechanisms to provide ongoing, regular feedback.  This can come in the form of:
Informal conversations
Recurring and scheduled weekly 1:1 performance meetings
Performance Reviews (30/60/90 day and 6 months)
Check-Ins on Goal Setting
 
As an HR Manager, managing a team, it was important to set time aside to check-in regularly with my team to assess the status of their goals and through this review, re-adjust goals when and if required. I would set a recurring one hour 1:1 meeting with each team member once every two months.  During these meetings we would:
Review their goal-setting and/or career mapping documentation
Assess the status of each goal (i.e. completed, in progress, not started)
Discuss progress made and whether an adjustment is required based on shifting business, team and individual priorities
These meetings provided a structured touchpoint with my team and also put the onus on each team member to take charge of their career, skill development and growth.
Review job description
To keep job descriptions up-to-date, I have revisited the job description with the new hire within their first year.  At the time of posting compared to one year into the role, the responsibilities may have evolved.  It's important to accurately reflect the responsibilities and scope of work in the job description. Involve the new hire and solicit their feedback on the job description to decipher what is still relevant and what needs to be added or omitted.  I have found that reviewing the job description also builds alignment on expectations of the role.
---
This concludes this three-part series on onboarding best practices.
We'd love to hear from you. Contact Upskill Consulting ([email protected]) to strengthen your onboarding procedures and practices. Here's some of what we can do to help:
Conduct preliminary assessment of current employee life cycle practices
Analyze metrics, data from 30,60,90 interviews/exit interviews and employee feedback
Develop process maps to illustrate detailed current workflows and processes
Identify gaps in employee life cycle, specifically in onboarding and offboarding
Suggest alternatives to improve processes and create new process maps
Develop comprehensive change management and action plans
Create forms, templates, checklists and respective documentation to implement new processes
Work with leadership to identify and leverage key stakeholders to be points of contact
Develop metrics to measure impact of onboarding/offboarding practices
Learn more about our services and how we can help you in building a structured onboarding program for your new hires.  https://upskillconsulting.ca/services/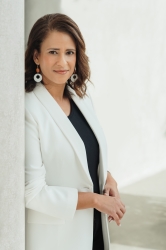 Latest posts by Sofia Arisheh
(see all)