"If developed and leveraged, [this] one thing has the potential to create unparalleled success and prosperity in every dimension of life. Yet, it is the least understood, most neglected, and most underestimated possibility of our time. That one thing is trust"
Stephen R. Covey
Trust is crucial in the workplace. It affects everyone, every business decision and ultimately every outcome. I've recently dusted off one of my favourite business books "The Speed of Trust: The One Thing That Changes Everything" by Stephen R. Covey and it has reaffirmed my belief that building trust in the workplace is essential to business success.
Stephen R. Covey walks the reader through his "inside-out" model of the 5 Waves of Trust.
Copyright © 2018 – Upskill Consulting. All rights reserved.
In this blog I'll highlight elements of Covey's model and book and walk you through each step by:
Explaining the basic premise
Outlining key questions to ask yourself
Sharing personal work examples to hone in on the first three steps including self-trust, relationship trust and organizational trust
Self-Trust
Basic premise:
Having the confidence in ourselves and being someone worthy of trust.
Key questions to ask yourself:
Integrity:

Do you approach everything you do with integrity?

Intent:

Do you demonstrate a genuine intent in your dealings with others?

Capabilities:

Do you have the credentials and capabilities to get the job done?

Results:

Do you have a good track record in demonstrating results?
My work example:
As I wrapped up my studies and my practicum project, I was excited to put the project into practice at my workplace.  It was months of blood, sweat and tears that went into the project.  However, I soon realized that the project seemed to be indefinitely on hold, with little interest in the content.  I watched as my hard work collected dust week after week.  This was until we had a new executive join our team. She demonstrated three key elements of intent:
Motive
Agenda
Behaviour
Her motive was a genuine interest in my skills, abilities and contributions to the firm.  She was inquisitive and this genuine interest in my day-to-day contributions and my practicum project established a deep level of mutual trust.
Her agenda was simple – it was gaining a better understanding of key players, operations, culture etc. to formulate an aligned direction for the firm and in turn to spotlight top talent.  There was no self-serving agenda. As she dusted off the binder, she read through it and asked questions. Ultimately, I had the opportunity to present the project to our senior leadership team to showcase what was done and what the implementation would do to benefit the company in the long-run. Empowerment at its finest!
"The behaviour that best creates credibility and inspires trust is acting in the best interest of others." Stephen R. Covey.  Her keen interest in not only the operations of the business, but the people is what set her apart from the rest.  She cared, she wanted YOU to win and worked at ensuring that you got the opportunity to shine and excel.
Relationship Trust
Basic premise:
Demonstrating consistent behaviour to establish relationships based on trust.
Key questions to ask yourself:
Talk straight: Are you forthright and honest with what you say?

Demonstrate respect:

Do you demonstrate a genuine care and concern for others?
Create transparency: Are you truthful, authentic and transparent in your dealings with others?
Right wrongs: Do you take ownership for things that go wrong and demonstrate personal humility in doing the right thing?
Show loyalty: Do you give credit where credit is due and uphold professionalism and confidentiality in your dealings with others?
Deliver results: Does your track record showcase results – getting things done and delivering on promises?
Get better: Are you in constant pursuit of getting better, learning more, building capabilities?
Confront reality: Do you address problems and issues head on?
Clarify expectations: Are you clear with your expectations of others?
Practice accountability: Do you hold not only others accountable for their actions, but you too? Do you take ownership of your mistakes?
Listen first: Are you genuinely interested in what others have to say? Do you demonstrate effective listening skills in your dialogue/communications with others?
Keep commitments: Do you deliver on your commitments and walk the talk?
My work example:
Covey explains the concept of building trust accounts – when you say you'll do something and don't do it, you are making a withdrawal from that trust account.  When you behave in a way that builds trust, you're making a deposit.  It's the balance in the account that reflects the level of trust in the relationship at any moment in time.
Listening with intent to hear and understand is a huge contributing factor of building trust.  I'm certain that many of us have experienced times in our work experience when our ideas may not have been heard or sought after. I recall a time when I attended meeting after meeting and knew that my role was to observe, not participate.  What made me conclude this? I never had the opportunity to speak or share my thoughts and ideas. Instead, it was lead by the Manager, whose voice was the only one throughout the meeting.  Needless to say, this not only prevented team dynamics and synergy but also eroded any hope for a trusting relationship between employee and manager.
Organizational Trust
Basic premise:
Generating trust in organizations through effective leadership.
Key questions to ask yourself:
What's the culture like?
What does our company stand for and do we act with integrity?
Do we foster a culture around honesty, trust and ethical behaviour?
Are we a collaborative and high-trust environment?
My work example:
Trust impacts every aspect of a company.  Organizations with low-trust environments result in higher bureaucracy, politics, disengagement, turnover and churn. The opposite is true of high-trust organizations who tend to experience increased loyalty, accelerated growth, enhanced innovation, collaboration, and an overall stronger execution of strategies.
I've experienced the benefits of collaboration, cooperation and teamwork first-hand.  When designing and delivering training firm-wide, it was the collaborative effort of the team who made it possible to deliver top-notch training to Executives across Canada. We understood the value of coming together, sharing ideas and experiences to develop curriculum that would ultimately result in the highest training ratings to-date within our unit.
Market Trust
Basic premise:
Establishing a brand and solid reputation based on customer trust and loyalty.
Key questions to ask yourself:
Does our brand exude integrity, honesty and trust?
Is our brand associated with delivering on our promises and commitments?
Does our brand demonstrate genuine intent – not only wanting to make profits but caring about people along the way?
Is our brand correlated to high excellence, quality and relevance in our market?
Is our brand linked to a solid track record?
Societal Trust
Basic premise:
Giving back builds trust within our local communities and inspires others to contribute in turn.
Key questions to ask yourself:
Do we seek to get involved and make a difference?
If so, do we do this with the purpose to serve societal needs rather than self promotion?
How much value do we place on contributions such as volunteering and philanthropic efforts?
Trust is earned, not given.  As organizations and as leaders, we need to place a higher value on trust in the workplace. We need to build trust, restore it and inspire it every chance we get.  It's trust that produces results. Definitely add "The Speed of Trust" to your summer reading list – it's well worth the read.
What do you do to build trust in your workplace?
How do you establish trust through action?
---
Check out our other blogs and sign up for our newsletter: https://upskillconsulting.ca/blog/
Contact us to learn about what HR services and support we offer.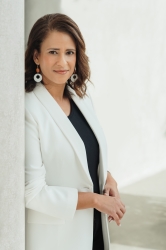 Latest posts by Sofia Arisheh
(see all)