Communication is key to rolling out change successfully.  Change isn't easy and it can't be underestimated. Although some changes may seem minor to you, we have to consider the change from the perspective of those ultimately impacted. I've learned that it takes an immense amount of grit and perseverance.  We have to remember to communicate often and ensure our message is compelling so we capture the hearts and minds of those impacted by the change.
The right message, delivered by the right people, at the right time increases the chances of success.
Whether it's small-scale or large-scale changes, communication needs to be planned and built into every step – from the launch of the change, throughout the change implementation and well after change has been ingrained into the day-to-day.
Throughout my experience in leading change initiatives, I've narrowed down the keys to successful communication to the following:
Identify and involve stakeholders
Explain the why
Be purposeful and consistent
Vary communication channels
Engage in ongoing conversations
Use storytelling
Build on momentum
Identify and involve stakeholders
To ensure you relay the change(s) to the right audience, you need to first identify who the change impacts. It's these stakeholders that will ultimately be your audience for communications moving forward. All communications will be tailored to the stakeholders to ensure they understand:
The purpose of the change – why do we need the change?
The benefits of the change – how does it benefit us?
The consequences of not changing – what happens if we stay at status quo?
Leaving people out of important communications will have dire results on buy-in and morale. Consider the audience, include them in all communications and involve them throughout the change.
Explain the why
To create a sense of urgency, stakeholders must understand why the change is necessary in the first place.
Determine the compelling reason for the change – why do we need the change?
Determine the shared purpose for a better future – how does the change benefit us?
Incorporate the answers to these questions in your communications throughout the change initiative. Reminding stakeholders about the urgency and purpose behind the change will help them along their change journey, help produce desirable motivators for change and help sustain the change over time.
Be purposeful and consistent
Planning your communication will result in timely, aligned, relevant, clear and powerful messaging. When delivering change management training to Executives and middle management, we emphasized the importance of the 6 C's and 5 W's:
6 C's
Who cares?
Is it compelling?
Is it clear?
It is complete?
Is it concise?
Is it correct?
5 W's
Why are you communicating the information?
What is the outcome you hope to achieve?
Who do you need to communicate with?
Where are you communicating this information?
When do you need to launch your communication?
When building your comms, ask yourself the 6 C's and 5 W's to create impactful communications tailored to the right audience to ultimately help them buy into the vision and change.
Vary communication channels
Communicating often ensures that as many people as possible understand the change and are motivated to hop on the bus. Leveraging varying mediums of communication allows you to reach the hearts and minds of your audience.
Communication goes well beyond an email.  Be creative with how you communicate.  Here are some examples:
Leadership presentations
Townhall meetings
Emails
Focus groups
Videos
Team huddles
Posters
Job aids
Brochures
Surveys
Contests
Workshops
Info booths
Roadshows
Informal discussions including water cooler talk!
Engage in ongoing conversations
Remember, communicating the change often will increase buy-in, commitment to change and trust. So communicate, communicate, communicate!
Your message is competing with a lot of other day-to-day communications so you must communicate frequently and powerfully and embed it within everything that you do. I've often seen the mistake of only communicating change during meetings but we have to remember that under-communication equates to more questions, concerns, anxieties and mistrust around the change. Talk about the change every chance you get. Speak openly and honestly about the change to address people's concerns.
There's so much to be said about the power of conversation and dialogue in the workplace.  During change, it's these conversations with employees that provide a temperature reading on how people feel about the change and gives you the opportunity to act on it by altering communications to lessen fears and strengthen buy-in.
Use storytelling
Stories are powerful. The better people can envision where they are going, the more they can focus on specific initiatives that will make that vision a reality. Storytelling is a powerful and often times underused medium for internal communications between employer and employees.  It's through storytelling that connections, engagement and trust are built, all of which are critical in not only day-to-day operations but also in times of organizational changes.
Remember to weave in both data and stories in your communication to resonate with stakeholders and help them understand the urgency of the change.
To learn more about how to improve your storytelling, check out our blog on 'The Art of Workplace Storytelling': https://upskillconsulting.ca/2018/05/14/the-art-of-workplace-storytelling/
Build on momentum
Communication shouldn't stop when the change has been officially implemented.  Continue to celebrate successes of the change well after the change has been launched. This helps to maintain and sustain interest and buy-in and helps to repeat the vision of the change.
Choose and celebrate wins throughout the change.  Celebrating wins helps:
Nourish faith in the change effort and keeps the critics at bay
Reward people's hard work
Keep and build the momentum
"Never let up. Keep learning from experience. Don't declare victory too soon." John Kotter
To thrive in a constantly changing world, we must be willing and able to establish a climate for change, engage our people to adapt to change and implement mechanisms to sustain the change long-term.  Rolling out small and large-scale changes is not easy.  Change must be approached carefully and methodically to increase the chances of successful implementation. Take the time to plan out communications and take the chance out of change.
---
Visit https://upskillconsulting.ca/services/ to learn more about our HR services and support around change management.
What can we do to help?
Consult with business leaders to identify change project, purpose and timelines
Translate necessity of change into detailed change management and project plan
Identify proper communication channels to communicate the sense of urgency/scope/objective of the change
Work with leadership to effectively identify and leverage employees to act as drivers of change
Build appropriate training plans to equip staff with necessary skills to adapt to changes ahead
Build creative communication methods to share and celebrate successes company-wide
Develop metrics to measure and track change implementation success
Some change management areas of expertise include:
Mergers and acquisitions
Process improvements
HRIS implementation
New training initiatives
Employee engagement
Total compensation and rewards revamps
Performance management revamps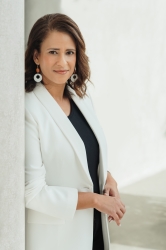 Latest posts by Sofia Arisheh
(see all)