A job analysis is the process of collecting information about roles and one of the main reasons it is often conducted is to develop robust job descriptions. Job descriptions need to accurately capture the knowledge, skills, abilities and key responsibilities required for each respective role within a company.  But why even bother with having job descriptions? Here's why:
They clearly lay out expectations and performance standards.
They help to better identify the right candidates for roles, matching skills and abilities more accurately to the role requirements.
They outline qualifications and skills required, allowing for more tailored training to develop and upkeep skills for the job.
They help justify employees exempt vs. non-exempt status.
Through my experience in small to large scale businesses, I've noticed that while most companies have a basic understanding of each role, they do not have updated, accurate or robust job descriptions capturing what the roles really entail on a day-to-day basis.
Before you begin to analyze each job within your company, keep these following tips in mind.
Communicate the 'why' behind conducting a job analysis.
Prior to launching your job analysis project, be sure to communicate the purpose behind the initiative. I've found that people tend to raise eyebrows when they learn that their role is being reviewed.  Mitigate the fear right off the bat. Be clear on why you are revisiting job descriptions.  In my communications to employees I've often explained the purpose of job descriptions as assisting in the following:
Attracting and selecting the right talent for specific roles;
Assessing compensation and alignment to market;
Understanding and offering tailored training to meet job requirements; and
Assessing performance more accurately based on the scope of the job.
Being clear on the why and involving them in the process will help your employees understand the purpose and in turn they will be more willing to partake in the development of their job descriptions.
Involve your employees in the job analysis process.
Who better to ask than those who actually do the role?  It's your employees who can shed light on the scope of their role including day-to-day, weekly, monthly and irregular tasks they are responsible for. You'd be surprised how much you can learn from interviewing your employees on what they actually do. It also goes a long way to build employee morale because you've included them in the process of analyzing their current and potential future roles.
Once you have edited, revised or created from scratch their respective job description, don't forget to have them review it for accuracy and completeness prior to finalization. This not only ensures that your job descriptions are true representations of the job scope, but is also another opportunity to include your employees in the process.
Provide various options on how you gather information on roles.
While face-to-face interviews are the most popular options to work with your employees to update or create a job description, there are other channels to consider. These include direct observations and questionnaires.
More on direct observations … I've found that in addition to face-to-face interviews, conducting a direct observation of an employee on the job has resulted in the most robust job descriptions.  Not only do you have information from the employee on their role, but you have also had the opportunity to witness them in action.  This allows you to observe their tasks and better gauge skills and qualifications required for the role.
Create a comprehensive job analysis/description interview sheet.
Building a structured job analysis interview sheet acts as a template to capture all relevant elements of a job.  A comprehensive job description should include:
Primary focus
Major duties performed
Skills and qualifications
Working conditions
Span of control
Reporting relationships
To help build a robust job description, here are some questions to consider in your next job analysis interview:
Primary Focus: What is the general overall purpose of your position?

Job Duties:

What are your daily, weekly, monthly, quarerly duties?

Job Relvancy:

Are there any duties that you currently do that you feel are unnecessary? Are there any duties that you are not presently doing but feel should be included in your job duties/description? If so, describe.

Job Status (Exempt vs. Non-Exempt): 

Do you supervise other employees? If you do supervise others, specify if you are involved in any of the following: hiring, promoting, compensating, training, budgeting, disciplining, scheduling, directing, terminating, developing and measuring performance.

Job Criteria: 

How would you define success in your work? Describe successful completion and/or end results of the job.

Education:

Indicate the educational requirements for the job – i.e. High School Diploma, College Diploma or Degree, Bachelor's Degree, Master's Degree, Professional Designation
Experience: Indicate the level of experience required for your role. – i.e. no experiene, 1-6 months, 7 months – 1 year, 1-3 years, 3-5 years, 5-10 years
Equipment: Indicate the equipment and programs required for you to successfully carry out your responsibilities. Also indicate the frequency of use – i.e. rarely, occassionally, frequently

Skills and Abilities: 

List any skills, competencies or abilities required in the performance of your position and for each one determine if it is a critical (essential), important (significant), less important (learn on the job) or not applicable competency of the position.
Revisit your job descriptions regularly
Jobs evolve over time, so keep your job descriptions up-to-date by reviewing job descriptions annually. I often chose to do this during the annual review cycle when we would meet one-on-one with our employees to review performance and goals.  It was an opportune time to also revisit their job scope to ensure that our job descriptions continue to accurately capture their day-to-day responsibilities.
So dust off those job descriptions and invest the time and resources to update them! Communicate every step of the way, involve your employees in the process, create detailed and accurate job descriptions and don't forget to review them from time to time!
---
Contact us to learn more about our services to support you in conducting a job analysis and fine-tuning or creating your job descriptions. Book your free consultation today! https://upskillconsulting.ca/contact/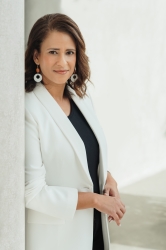 Latest posts by Sofia Arisheh
(see all)