From experience, I have found that one of the most common reasons mergers and acquisitions (M&As) fail is the lack of focus on the human factor or people side of change. Oftentimes, leaders focus on financial projections and give second thought to the emotional needs of their people.
A few years ago, while working in professional services as an HR Manager, I was tasked with helping our people through a large-scale merger and acquisition. Needless to say, I had my work cut out for me. I learned so much as we navigated in this grey zone … diligently planning, managing and leading this enormity of change in our firm. Our goal was to carry out the merger and acquisition as seamlessly as possible with little to no disruptions to our operations and people, all the while carrying out this M&A during the busiest time of year – tax season! No small feat!
Considering the scale of the merger and acquisition, I would say that overall we were successful, no doubt with plenty of learning and consequent re-routing along the way.
Here are a few important lessons learned during my experience that helped us lead and transition our people through the merger and acquisition.
MERGERS AND ACQUISITIONS: LESSONS LEARNED

LESSON #1 – PREPARE FOR AN INFLUX OF EMOTIONS
It's human nature! We're imperfect beings, fueled by emotions. When we announce a merger or acquisition, our employees at all levels, from front-line staff to executives, experience a multitude of feelings. These cannot be ignored. They have to be addressed!
We have to remember that our employees are placed in a position of limbo. Their normal is no longer! Because of this, they're left on edge and bracing for upheaval. They often ask themselves:
"Who is being let go?"
"Who is changing roles?"
"How is my role/compensation/benefits going to change?"
"Who's going to quit?"
To mitigate this as much as possible, be one step ahead. Here's what we did:
Break up the firm into smaller teams (of up to 20 people).
These teams were then given an opportunity to meet with a Partner to openly ask their questions.
This was done immediately following the announcement. While emotions were raw, employees had a platform to air their concerns immediately and Partners had the opportunity to provide clarity and establish a sense of calm.

LESSON #2 – PROVIDE FREQUENT AND CLEAR COMMUNICATION
Like any other change initiative, managing a merger and acquisition is no exception. Adopting change management is critical, and one key aspect of change management 101 is communication every step of the way! I learned that when we think we've communicated enough, we haven't! Communicate, communicate and communicate! During a time of uncertainty, it's better to over-communicate than to under-communicate.
Provide clear, transparent and frequent communication. Here's what we did:
Create a running list of Q&As. As questions started rolling in, we began compiling these into a running document where we captured the questions and associated answers. This was a document that our people frequently reviewed to get answers to their questions.
Planning a Q&A workshop across all offices was pivotal in sharing the purpose behind the merger and acquisition and what to expect moving forward. These workshops created an avenue for people to learn more about the merger and acquisition and anticipated changes moving forward.

LESSON #3 – LEVERAGE BEST PRATICES
When going through a merger and acquisition, variances in companies become evident. The variances can be strategy, culture, processes, systems and more. It is crucial that both companies take the time to evaluate these differences and similarities. It shouldn't be about assimilating the culture of one company with the other, but rather creating a new one, leveraging best practices in both companies.
Take the time to clearly evaluate the nuances and establish best practices. Here's what we did:
Evaluating every aspect of the new company we were merging with was key. We took the time to review their strategic direction, organizational structure, compensation/bonus structure, benefits packages, job titling and succession planning criteria, software/systems and various processes.
This was a lengthy process. We worked together (Company A and B), to determine the best practices and the best course of action. We knew we had to choose what was best for our collective firm, for our people and now for our new culture.
LESSON #4 – DON'T RUSH IT
An integration of both companies, their cultures, their systems and their people, is not an overnight task. A common mistake is to hit the pause button too early. It's critical that leadership remains focused on the integration for a solid year (if not more) after the M&A. There's plenty of leg-work involved in truly integrating two cultures into one.
Remain focused on the integration and the sustainability of the changes. Here's what we did:
Set up 'Power Hours' to provide employees with ongoing support through the change. These were facilitated by HR and the COO, with the purpose of having employees ask their questions as they began to settle into the new systems, processes etc. These Power Hours were a regular meeting past the one-year mark of the M&A. This platform proved to be a huge support system for our staff, with many of them walking out of the meetings with a greater sense of clarity.
Involving our staff at all levels in problem-solving was key in garnering buy-in and ongoing support. When we hit a roadblock, we often involved staff in decision making to gather intel on their thoughts, concerns and ideas.
 Addressing employee concerns and ultimately reducing anxiety around the change, requires strong leadership, clear communication, employee involvement and team approaches to planning and implementing change.
The bottom line … Successful mergers and acquisitions begin with employees.
---
To learn more about how Upskill Consulting can help you through your merger and acquisition or to scheudle a free consultation for your HR needs, visit:
Website: www.upskillconsulting.ca
Email: [email protected]
Sofia Arisheh
Principal and Lead Senior HR Consultant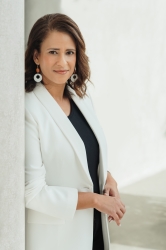 Latest posts by Sofia Arisheh
(see all)