[vc_row][vc_column][vc_column_text]We are a few days shy of the end of summer. Goodbye summer, hello fall!
Fall marks a new start and opportunity for us to take that step back, breathe and re-evaluate our business before year-end approaches.
With so many recent changes to our employment legislation, both provincially and federally, there's no better time than now to ask "Are your employee handbooks and policies up-to-date?". Over the past few months, we have seen significant changes to our BC Employment Standards Act and Canada Labour Code. These changes warrant a re-evaluation of your employee/HR handbook to ensure that your policies continue to be aligned with the current legislation.
What are the changes to employment legislation?
The significant changes to employment standards apply to both provincially (Employment Standards Act) and federally (Canada Labour Code) regulated companies.
Employment Standards Act of BC
Changes effective May 30, 2019.
Some of the notable changes include:
Expanded definition of immediate family
Child employment protections
New protected leaves of absence
Extended wage recovery period
Treatment of tips and gratuities
Treatment of resignation
Licensing of farm labour contractors and temporary help agencies
Amendments to collective agreement provisions
Record keeping (period of 4 years)
To read about the specifics of the changes, visit the Employment Standards Act of BC: http://www.bclaws.ca/EPLibraries/bclaws_new/document/ID/freeside/00_96113_01
Canada Labour Code
Changes effective September 1, 2019.
Some of the notable changes include:
Removal of minimum service requirement to be eligible for general holiday pay, maternity leave, parental leave, critical illness leave and death or disappearance leave
Medical, meal and nursing breaks
Time off between shifts
Shift changes
Scheduling notice
Annual vacation
Substituting general holidays
Bereavement leave
New protected leaves of absence
Overtime (banking and right to refuse)
Flexible work arrangements
To read about the specifics of the changes, visit the Canada Labour Code: http://www.gazette.gc.ca/rp-pr/p2/2019/2019-06-12/html/sor-dors168-eng.html
So, how does your current employee handbook compare to the changes above? Having compliant policies isn't a nice-to-have, it is a must-have. Investing that time to review your policies and make the necessary changes to ensure full compliance with legislation is crucial.
Stay tuned for our next blog on best practices around how to roll-out your revised employee handbook and HR policies.
The content of this blog is intended to provide a general guide to the subject matter and is not meant as legal advice. Expert advice should be sought about your specific circumstances.
---
Let Upskill Consulting guide you in the next step of your Human Resources journey. We're here to help!
Website: www.upskillconsulting.ca
Email: [email protected]
Connect with us on social media:
[dt_social_icons animation="none" alignment="default"][dt_social_icon target_blank="true" icon="facebook" link="https://m.facebook.com/upskillhr/" /][dt_social_icon target_blank="true" icon="twitter" link="https://twitter.com/UpskillHr" /][dt_social_icon target_blank="true" icon="linkedin" link="https://www.linkedin.com/company/27202202/admin/" /][dt_social_icon target_blank="true" icon="instagram" link="https://www.instagram.com/upskillhr/" /][/dt_social_icons]
[/vc_column_text][/vc_column][/vc_row][vc_row][vc_column][dt_soc_icons][/dt_soc_icons][/vc_column][/vc_row]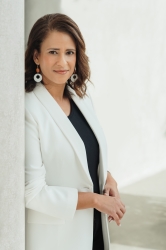 Latest posts by Sofia Arisheh
(see all)