Part 1: Succession Planning: Building your bench strength. Who's next in line?
Do you have a plan in place to replace key positions within your organization? If not, you're not alone. While 86% of leaders believe succession planning is an "urgent" or "important" priority, only 14% believe they do it well! (Deloitte Insights)
In this three-part video series, you will learn:
Part 1: What is succession planning?
Part 2: Why is succession planning so important?
Part 3: How do we build a succession plan?
Part 1: What is succession planning?
Succession planning is a conscious decision by an organization to foster and promote the continual development of employees, and ensure that key positions maintain some measure of stability.
It is all about going from firefighting to fire prevention by taking on a more proactive approach to planning your talent pipeline and future development to meet long-term needs within your organizations.
Watch this video explaining what succession planning is all about!
---
To learn more about Upskill Consulting, visit our website at: https://upskillconsulting.ca/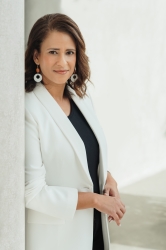 Latest posts by Sofia Arisheh
(see all)