The face of business is changing. We have had to shift gears amidst the COVID-19 pandemic. To protect our staff and the general public, many businesses have closed their physical doors and shifted to operating in a virtual setting. Working virtually will become our new norm and for some businesses this is new territory.
To help you better shift your people to working virtually, here are some useful strategies that I have implemented to maximize the virtual team environment.
Strategy

How To

Have up-to-date employee contact information (i.e. locals, emails)

Complete a 'Contacts' listings with up-to-date emails, locals and phone numbers so your team can be better connected.

Review remote accessibility to documents

Review access rights to local drives and documents to allow your employees to be as productive as possible from home.

Set-up tools to enable us to communicate virtually

Inform employees of various communication methods. Here are some that I have used:

Chat: Slack and Google Hangouts
Project Management: Trello
Calendar Management: Calendly and Doodle
Web and Video Conferencing: Go-To-Meeting, Skype and Zoom

Provide 'how-to's' or instruction manuals on communication tool(s)

Provide employees with instructions on how to navigate and fully leverage tool(s) of choice for virtual operations. Many of these can be found online with videos walking viewers through the features and functionality of respective tools.

Introduce a centralized document for Q&As

Provide an avenue for employees to ask their questions around virtual meetings/work and begin to create a document of 'Frequently Asked Questions' or 'Q&As' for employees to refer to during this transition period.

Provide information on setting up a home workspace

Send communication to employees on how to best set-up their workstations at home. This WorkSafeBC resource provides detailed information on workstation layout with a computer workstation checklist.

Continue to build team rapport and connectivity

Set-up a weekly call with employees and/or teams to provide a regular platform for your teams to collaborate, knowledge share, provide updates and more. It's important to create that team feeling.

Set-up check-ins during the transition phase

Check-in with your direct reports regularly during the initial phase of transition to virtual operations. This way you can provide the support needed and lead them through this shift in how we do business.
Having first-hand experience in shifting from face-to-face interactions to virtual, I can't emphasize enough how important it is to communicate and communicate often! As you approach hurdles and challenges, transparent and timely communication will be key to ensure that the right decisions are made and implemented on a go-forward.
To learn more about conducting virtual meetings and training sessions, visit our previous blog "How to Lead a Virtual Session Like A Pro" – https://upskillconsulting.ca/2018/09/11/virtual-meeting/
For many, this is a new way of doing business. Be patient as this will be an ongoing experiment with fine-tuning every step of the way. There will be challenges; however, there are endless advantages of shifting to virtual teams across industry lines.
---
If you need assistance with your Human Resources, call us for your free consultation.
https://upskillconsulting.ca/contact/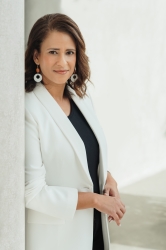 Latest posts by Sofia Arisheh
(see all)