"Touchdown Tuesday: Coaching and Leading Our Teams in Sports and Workplaces" – a collaboration that began with a casual conversation around coaching. It all started after I had read the book "Thank You Coach: Learning How to Live by Being Taught How to Play" by Angus Reid. While reading the book, I found myself jotting down notes and key take-aways because what I learned was that great coaching and great leadership transcends all aspects of our lives, whether personal or professional, whether in sports or in the workplace.
During a conversation with Angus Reid, I had mentioned that the take-aways in the book showcased important lessons for any coach or leader. This is where the idea for "Touchdown Tuesday" began. We decided to hop on a call and discuss what makes a great coach and leader, share personal stories and examples in sports and at work and highlight the power and impact of leadership in our personal and professional lives. Simply put, the conversation that took place was real, insightful and transformative.
What an honour to be able to put together this video series "Touchdown Tuesday: Coaching and Leading Our Teams in Sports and Workplaces" with the amazing Angus Reid. The hope is that through watching these videos, you gain some key-takeaways to apply in the way you choose to lead your people and teams moving forward.
Be sure to tune in! The videos can be found on any of the following social media sites (@upskillhr) every Tuesday for the months of May and June:
To provide a sneak peek into what we discussed and the key take-aways, I have compiled my "A-ha!" moments below:
Topic #1: Trust: Building Trust and Buy-In
Launching: May 5, 2020
"TRUST. Five letter word. Easy to say. Hard to do."
Trust must be built on the front-end, otherwise nothing else matters.
Buy-in will happen if your people know that you truly care about them as individuals, taking the time to learn about how they think, how they work, what drives them, and what matters to them.
Topic #2: Communication: Adapting Coaching
Launching: May 12, 2020
"Standards have to be objective but coaching has to be subjective".
Each individual needs a different approach but to do this successfully you need to truly understand each individual.
Leaders have to be flexible and tailor and adapt their coaching and leadership style to meet the needs of each individual on the team. This takes time and effort.
Topic #3: Questions: The Value of Questions
Launching: May 19, 2020
Ask the 3 H's: Hero, Hardships and Highlights

Who's your hero?
What are your hardships?
What are your highlights?

When asking questions, have the real intent of learning about and connecting with your people.
Asking the right questions allows you to better guide your team and have them take ownership of their journey and development.
Topic #4: Questions: The Power of What?
Launching: May 26, 2020
"What?" questions are powerful, removing the judgement.
"Great leaders understand the power of the words they use."
Asking open-ended questions results in honest, real, robust dialogue.
Topic #5: Appreciation: Public Praise
Launching: June 2, 2020
"What gets praised, gets repeated".
Showing your appreciation and expressing it whispers criticism.
Public praise and private praise are both important to recognize the team.
Topic #6: Appreciation: Private Praise
Launching: June 9, 2020
Simple personal, one-on-one, private praise such a hand-written note is impactful and leaves a long-lasting impression.
"The intensity of a speech is not as important as the consistency of the message."
Praise from a leader allows each individual to feel like they belong, like someone believes in them, and instills confidence so they know that they can.
Topic #7: Reinforcement: Frequency and Consistency
Launching: June 16, 2020
In times of crisis, close gaps which are often a result of poor communication. Check-in with your people, communicate more often to help alleviate anxiety and fear.
Trust is the foundation of everything and people notice the consistency of your behaviour. "You can always trust patterns."
Be authentic and consistent with your praise and recognition of others.
Topic #8: Goal Setting: Raising the Bar and Building Confidence
Launching: June 23, 2020
Talent is everywhere, but what separates the good from the great is commitment.
Goals needs to be set by your team but the role of a coach and leader is to help guide and raise the bar.
Challenge your teams with stretch goals, helping them raise the bar and instill confidence, letting them know they can do it!
Topic #9: Wrap-up: 3 Qualities of a Great Coach
Launching: June 30, 2020
Quality #1: Showing your people that you truly care and that they come first is service leadership at its best.
Quality #2: Building credibility is demonstrated through your high competence and mastering your craft.
Quality #3: "Shoulder the blame, and push out the applause", taking full ownership of the teams' performance.
Over the years of designing and delivering leadership training, one thing remains the same … The way you show up each and every day and every interaction you have with your team members is on display. What separates the good from the great leaders is your true commitment to the individuals on your team, showing them that they matter, that they are valued and that they are capable of amazing things.
"It doesn't take talent to always show up and to always give your best at everything you do. But for many of us, it did take someone showing us that through the way they coached, but more importantly how THEY lived."

Angus Reid, "Thank You Coach: Learning How to Live by Being Taught How to Play
---
Sofia Arisheh is the owner of Upskill Consulting and is a firm believer that the secret to a winning business is the investment in your people. She is a Human Resources (HR) strategist, leader, advocate and educator. She draws from her extensive experience in the corporate and HR sectors to inform and inspire audiences to adopt a people-centric approach to business.
As keynote speaker and master trainer, Sofia delivers dynamic, engaging and impactful presentations to help audiences understand how to build and strengthen their people practices to drive business results. Her highly customized content and captivating delivery style fosters an environment of collaboration, knowledge sharing and participation creating an immersive, engaging and highly effective learning experience for audiences.
Her mission is to help companies think, act and operate in a people-first culture.
At Upskill Consulting, we offer various leadership training workshops, ranging in topics and now offered virtually. Workshops are highly customized.
Some leadership training workshops and the learning objectives of each include:
Mentoring: Mastering the Art of Mentoring Others
Review the roles and responsibilities of a mentor and mentee
Understand the FUEL framework to structure the mentoring relationship
Practice questioning skills conducive to a successful mentor-mentee relationship
Mentoring: Unlocking the Potential in People
Understand the value of mentoring in the workplace
Recognize personal strengths in leading and mentoring others
Identify how to leverage strengths to exhibit effective mentoring in our day-to-day
Mindful Communication: Tailor, Adapt and Engage
Understand how perception plays a role in how we choose to communicate with others
Appreciate the importance of exploring communication styles and its value to the team
Recognize the different communication preferences and key characteristics of each
Identify techniques and strategies to cater to varying communication preferences
Performance Feedback: Effectively Giving Constructive Feedback
Recognize the importance of providing positive and constructive feedback
Identify the do's and don'ts of providing constructive feedback
Apply resources to practice giving constructive feedback
Change Management: Leading Change Successfully
Understand the importance of adaptability in our industries
Recognize a set of tools and methodologies to help guide people through change
Identify and examine best practice techniques for managing and leading change
Conflict Resolution: Handling Workplace Conflict
Define conflict resolution
Recognize the importance of conflict resolution and the associated risks/costs of not handling conflict
Identify your role as a leader in conflict resolution
Apply conflict resolution techniques in addressing common place conflict scenarios
For more information on our customized leadership training, please visit our website at www.upskillconsulting.ca or email us at [email protected].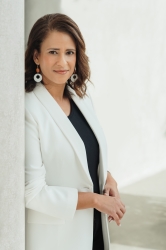 Latest posts by Sofia Arisheh
(see all)