The face of business has changed, with teams looking very different from the teams of the past. Today's teams face new challenges of working virtually. Shifting from the traditional setting where all team members engage face-to-face to now working virtually, has been a huge adjustment.
While the core characteristics of a high performing team still stand, the questions we need to ask ourselves and our approach to developing and sustaining such teams in a virtual setting differs.
Through my experience in HR, both in industry and through consulting, I believe that the following four core characteristics make up a dynamic and successful team:
P – Productive
A – Accountable
C – Collaborative
E – Engaged
Productive:
Definition: The quality of work and/or outputs a team can produce within a reasonable amount of time.
Ask:
To assess if your team is productive, ask yourself:
Does my team understand:
What is expected of them individually and collectively?
What specific tasks or deliverables they are responsible for?
What the deadlines are for each task or deliverable?
What tools are available to make work more efficient?
Accountable:
Definition: The level of ownership and initiative to one's own work and the outputs of the entire team.
Ask:
To assess if your team is accountable, both to themselves and each other, ask yourself:
Does my team understand:
What the roles, responsibilities and deliverables are?
How to set high standards, aligned across the team?
Who is ultimately responsible for the tasks/deliverables?
What the target is and what success looks like?
How to ask questions to identify problems quickly?
Collaborative:
Definition: To work effectively as a team, sharing knowledge, brainstorming new ideas and communicating openly to achieve better outcomes.
Ask:
To assess if your team is collaborative, ask yourself:
Does my team understand:
How to leverage team strengths to motivate and yield results?
How to openly share knowledge and expertise?
How to work together to problem solve and innovate?
How to communicate and cooperate with one another?
What tools are available to foster open communication?
Engaged:
Definition: To be fully involved in, enthusiastic about and committed to one's own work and workplace.
Ask:
To assess if your team is engaged, ask yourself:
Does my team understand:
How to stay connected and engage with one another?
How to best communicate clearly and respectfully?
How to celebrate personal and shared successes?
How to leverage tools to better communicate and connect?
It has been a mind-shift for many organizations to manage and lead virtual teams, continuing to build team synergy, rapport, and camaraderie. Take a step back and ask yourself if your teams are high performing. Are they productive, accountable, collaborative, and engaged?
---
To learn more about remote teams and the HR and legal requirements and how to's, join us for our free quarterly online 'Lift-Off Series: Practical Advice to Boost Your Workplace' series, designed for all workplaces and employers who are looking to stay current on workplace laws and human resources practices.

Description:
The face of business is changing! In this 60-minute session, HR expert Sofia Arisheh and employment and human rights lawyer Richard Johnson will discuss best practices for managing a remote team, considering both the HR and legislative requirements.
Objectives:
You will:
Review best practices of leading a virtual workforce
Discover legal considerations around remote work, including WCB and Human Rights
When:
Wednesday, March 10th, 2021 at 12:00 pm – 1:00 pm
Where:
Via Zoom – a link will be emailed closer to the date
Cost:
Free
Get your tickets:
https://www.eventbrite.ca/e/the-lift-off-series-practical-advice-to-boost-your-workplace-tickets-138710229029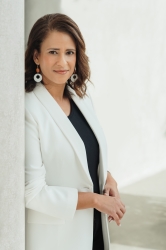 Latest posts by Sofia Arisheh
(see all)