We often hear of companies conducting financial audits … but how often do you hear about companies conducting an audit of their HR policies, procedures and functions?
As 2020 demonstrated, we operate in a constantly changing world, impacting every aspect of our business, including the way in which we execute on our people practices. Regularly conducting a Human Resources audit of current practices will ensure that you continue to keep your HR healthy!
With spring just around the corner, it may be time for some spring cleaning of your HR policies, procedures and functions. This is a great time to end Q1 with a laser sharp focus on building a strong HR infrastructure and foundation to support the execution of business strategies and objectives.
What is an HR audit?
An audit involves taking an objective look into an organization's processes, policies, practices, and strategies with an HR audit evaluating the people practices and human resources functions within the organization. Conducting an audit helps us uncover irregularities and highlight subpar practices requiring improvements.
Best practices require that we regularly evaluate and re-evaluate our overall functions. An HR audit is a tool to determine what works and what doesn't with our current HR strategies, structure, systems, processes and more.
Why is it important to conduct an HR audit?
Here are a few reasons to jump on board and begin to conduct an audit of your HR practices:
Compliance
We can upkeep our policies, practices and procedures to align with the latest compliance updates including the provincial Employment Standards Act or federal Canada Labour Code.
Alignment
We can determine how to better align our HR functions with company goals and strategies.
Equity and Confidence
We can ensure that employees are treated equitably and this in turn instills confidence with HR processes.
Best Practices
We can begin to compare our internal HR processes and practices with widely accepted industry standards.
Risk Management
We can pinpoint problem areas that may pose as threats or risks, including legal liabilities and potential lawsuits.
How do we go about conducting an HR audit?
Conducting an audit requires collecting and analyzing data to create action plans on closing gaps identified.
Develop the questions to solicit feedback for your HR audit.
Determine how to collect this data.
Collect the data.
Analyze the findings.
Create action plans to solution identified opportunities for improvements.
Implement these action plans and foster continual improvement.
To help you get started, below are some checklist type questions you could include in your HR audit questionnaire:
Hiring/Recruitment
Are there up-to-date job descriptions for every role in the company? Are employees aware and/or have access to their own job description?
Are open positions posted internally and externally? Are current employees given appropriate consideration for promotion or lateral position changes? Who makes those decisions and are they properly documented?
Are there standard assessments for the recruitment process? If so, which ones, and at what point are they administered?
Onboarding
Is there a new hire onboarding process and training in place? Who delivers the onboarding?
Are there standardized workplace policies and procedures in place and are these reviewed during onboarding?
Is there a probationary period review (30/60/90 day check-in) in place? How is this conducted and documented?
Training and Development
Who manages, designs and delivers training and development within the company?
Are all employees provided with equal opportunities to learn, grow and develop their skills?
How are trainings measured and evaluated for effectiveness and/or return-on-investment?
Performance Management
Is there a structured process for the performance management cycle? If so, what performance management process, practices and systems are in place? Is this consistently administered to all employees?
How are performance reviews stored? How long are they stored for (in years)?
Who is accountable for conducting the performance evaluations and what is the frequency of reviews?
Employee Relations
Are effective and clear policies in place to handle employee relations, progressive discipline and to lodge complaints?
Who handles employee relations, progressive discipline, investigations, etc.? What training is provided to these stakeholders, if any, on how to handle employee relations cases and progressive discipline?
Does documentation exist for disciplinary actions including progressive discipline, performance improvement plans, investigations etc.?
Employee Policies and Procedures
Is there an employee handbook with up-to-date policies and guidelines? How often is the handbook reviewed to ensure accuracy?
Are all policies aligned to employment legislation? Are the legally required policies in place?
Are employees trained on policies and required to sign-off on policies? If so, where are the sign-offs housed?
Health and Safety
Are all employees provided with Health & Safety training? Does this training encourage employees to promptly report incidents, and suggest ways to reduce or eliminate risks?
Are workplace injuries, near misses and accidents being reported, documented, and investigated?
Is there a Health & Safety Policy and Return to Work Policy in place, and are these updated on an annual basis?
Compensation and Benefits
Is there a formal pay structure and how often is this reviewed for equity and alignment in industry?
Does the compensation structure adhere to employment standards and is it administered in a fair and equitable manner to all employees?
Is there a benefit plan in place and how often is it reviewed? Are employees aware of the details of their benefit plans and incentives?
Terminations and Exits
Is documentation drafted in compliance with legislation such as termination letters (with or without cause), release letter, acceptance of resignations?
Are exit interviews conducted and how is the information reviewed, analyzed and reported?
Do terminations adhere to employment standards with respect to notice, termination pay, etc.?
Investing the time and resources to conduct a full-scale HR audit will result in a proactive approach to identifying issues and finding appropriate solutions in a timely manner. While an annual review is recommended, conducting mini-audits more than once a year will allow for regular check-ups on compliance, best practices, strengths and weaknesses on HR alignment to strategic plans, and gaps in function-specific HR functions.
---
If you need help with auditing your Human Resources functions, processes and practices, we're here to support you. Contact us:
Website: www.upskillconsulting.ca
Email: [email protected]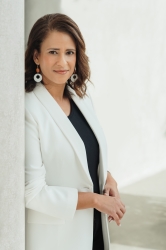 Latest posts by Sofia Arisheh
(see all)