Once a month, we post our #Thursdaythoughts consisting of our key learnings from great reads! To start off this year and with a renewed focus on learning, the following quote from Timothy R. Clark and his book "The 4 Stages of Psychological Safety: Defining the Path to Inclusion and Innovation" has inspired this blog:
"We thrive in environments that respect us and allow us to (1) feel included, (2) feel safe to learn, (3) feel safe to contribute, and (4) feel safe to challenge the status quo. If we can't do these things, if it's emotionally expensive, fear shuts us down. We're not happy and we're not reaching our potential. But when the environment nurtures psychological safety, there's an explosion of confidence, engagement, and performance."
With us embarking on a new year, undoubtedly embracing and preparing for surprises along the way, many organizations have focused on nourishing their companies and nourishing the people within them.  Amidst the "great resignation," "resignation boom," or "turnover tsunami," organizations have understood the tremendous power and benefits of putting people first and providing them with an environment where they can learn, and feel safe to do so. This renewed shift to a people-centric organization has resulted in a need to assess how these organizations weave continual learning and growth into the very fabric of who they are and who they aspire to be, day in and day out.
As you begin to put pen to paper and plan for a successful and purposeful 2022 and to build and foster an environment of continual learning and growth, you'll need to assess your training needs. Completing a training needs assessment and asking the right questions will allow you to pinpoint training needs and gaps, ultimately helping you attract and retain top talent, develop stronger teams and achieve business results.
Ready to get started? To help you identify your training needs in your organizations, below is a free template.
Template_Training Needs Analysis
Training Needs Assessment: This tool will help you identify your training needs and gaps in order to:
Create and deliver content tailored to the needs of your audience, making content more relevant.
Build content to meet the needs of both your target audience and your business objectives.
Ensure transfer of learning by designing and delivering training built for the specific target audience in mind.
And ultimately to get the return-on-investment of your training initiates!
Simply ask yourself the questions laid out in the template. The first step is to better identify your business needs to ensure that any and all training is aligned to your business drives and objectives. Next, begin to define the job competencies of each role to ensure that your training supports these expectations of your employees. Once you have clarity on the expectations and roles, you will then explore the current training and associated performance gaps of respective roles. Where are we falling short? What are the reasons behind these gaps? And finally, you will determine the performance goals of your training to ensure that your training initiatives meet the mark and close the performance gaps identified.
---
Upskill Consulting can be your training ally. Set up a consultation and find out how we can help design & deliver training that moves the bar for your organization. 
If you're looking for boost in your internal training initiatives, we're here. Training is our specialty, and we can provide you with peace of mind knowing that your training investment is worth it! No cookie-cutter approach or quick fixes. We will work with you to identify your training needs.
Website: www.upskillconsulting.ca
Email: [email protected]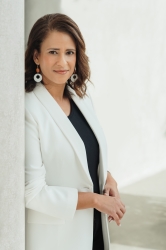 Latest posts by Sofia Arisheh
(see all)