Every employee has the right to work in a respectful environment where they are treated with value and dignity, free from any discrimination, bullying, or harassment. In fact, in British Columbia, it's the law!
WorkSafeBC, our provincial safety enforcement agency, defines bullying and harassment as:
"Any inappropriate conduct or comment by a person towards a worker that the person knew or reasonably ought to have known would cause that worker to be humiliated or intimidated".
The Human Rights Code, describes discrimination as an adverse effect or systemic discrimination which consists of entrenched and institutionalized practices, systems, and structures that operate to limit rights to opportunities or to exclude a group or an individual from participation on the basis of any Prohibited Grounds of Discrimination including race, colour, ancestry, place of origin, political belief, religion, marital status, family status, physical or mental disability, sex (including gender identity), sexual orientation, age or conviction for a criminal offence that is unrelated to the employment or intended employment, or any other legally protected class.
As employers, we have an obligation to create, uphold and maintain a respectful workplace where cooperation and support is provided to each and every employee. The principle of fairness and respect is a fundamental one that employers need to commit to upholding for its employees. Especially at a time where we are experiencing the "Great Resignation" and both attracting and retaining talent has become a challenge, it is even more critical for us to do our part in keeping the workplace not only safe, but a place that our employees want to come into work every single day. Doing so will minimize the likelihood of claims and complaints and, more importantly, launch your culture and morale to new heights!
What are our obligations as an employer?
A good place to start is your workplace policy. All workplaces, regardless of size or industry, must have a written policy around bullying and harassment; this is a legal requirement in BC. This policy should include:
How to address bullying, harassment, and discrimination
How to make a formal complaint
How investigations will be conducted
Roles and responsibilities of both the employer and employees, across all levels
What the follow-up of investigations will entail, including corrective actions
Steps of an appeal process
Record-keeping requirements, including upholding privacy and confidentiality rights for all involved
Frequency of review of your policy
Training procedures – training steps/content, frequency, and confirmation of training
Oftentimes, when working with clients, we find that a policy may be in place; however, there are no sign-offs from employees on this policy, no regular reviews or updates of this policy, and no training to prove that employees understand how to recognize and respond to incidents of workplace bullying and harassment. Essentially, the policy is shelved as soon as it is created.
What are some important considerations when building a workplace free from discrimination, bullying, and harassment?
Create a policy in compliance with WorkSafeBC legislation.
Diarize in your calendar to review the policy annually and obtain sign-offs from employees. File these sign-offs in personnel files.
Make discrimination, bullying, and harassment a part of your onboarding process. Ensure that the importance of this topic is enforced right from the start to employees and contractors who will be working with you.
Create an environment where prevention of discrimination, bullying, and harassment is fostered and/or minimizing the adverse effects.
Be prompt in handling any complaints, abiding by your policy on record-keeping, investigations, and findings/follow-ups.
And last but not least … education is key! Having a policy in place is not enough! To encourage a workplace that is respectful and professional, all parties must be trained on their role in creating a respectful workplace, and empowered with support to raise concerns without fear of retaliation. Provide specific training to Managers, Supervisors and leaders on how to deal with complaints and potential situations, encouraging fair and swift handling of such complaints.
Where can I find additional resources?
WorkSafeBC: https://www.worksafebc.com/en/health-safety/hazards-exposures/bullying-harassment
The WorkSafeBC site provides you with definitions, how to respond, procedures for employers, and additional resources to leverage in taking action to manage bullying and harassment.
Canadian Centre for Occupational Health and Safety: https://www.ccohs.ca/oshanswers/psychosocial/bullying.html
The CCOHS site provides you with definitions, examples, impacts, and respective laws around bullying in the workplace in Canada.
Workers Compensation Act (Bill 14): https://www.worksafebc.com/en/law-policy/occupational-health-safety/searchable-ohs-regulation/ohs-policies/policies-for-the-workers-compensation-act#SectionNumber:P2-21-2
The Act outlines the employer, supervisor, worker, and general duties in handling workplace bullying and harassment.
British Columbia's Office of the Human Rights Commissioner: https://bchumanrights.ca/
This site includes valuable information on discrimination and laws, policies, and practices around monitoring and handling human rights violations.
---
Need help with addressing discrimination, bullying, and harassment in your workplace?
Don't wait until a claim is brought forward to address discrimination, bullying, or harassment. Instead, take a proactive approach to uphold your brand and be seen as an employer of choice – one where respect for all is encouraged, fostered, and upheld!
Upskill Consulting and Ascent Employment Law are teaming up to provide you with training to proactively address discrimination, bullying, and harassment in your workplace, in accordance with WorkSafeBC and the BC Human Rights Code.
2-hour virtual/online workshop
Hands-on and interactive session with real-world examples and cases specific to industry
Post-training evaluation to measure understanding of workshop content
Post-training content with sample policy to tailor and roll out in the workplace
For more information on the training workshop, contact us at [email protected].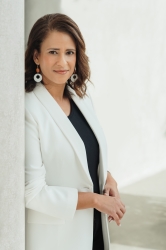 Latest posts by Sofia Arisheh
(see all)