We acknowledge that this blog was written on the lands and the traditional territories of the people of the Treaty 7 region in Southern Alberta, which includes the Blackfoot Confederacy; comprising the Siksika, Piikani, and Kainai First Nations, as well as the Tsuut'ina First Nation, and the Stoney Nakoda; including the Chiniki, Bearspaw, and Wesley First Nations. The City of Calgary; MOH-KINS-TSIS, is also home to Métis Nation of Alberta, Region 3. We are also grateful to live and work on the traditional, ancestral, and unceded territories of the Coast Salish peoples, the  səlil̓wətaʔɬ (Tsleil-Waututh), Skxwú7mesh (Squamish) and xʷməθkʷəy̓əm (Musqueam) Nations.
We recognize the Land itself for its importance in ensuring a prosperous past, present and future for its Indigenous peoples.
---
"Curiosity is an act of vulnerability and courage. We need to be brave enough to want to know more" – Brené Brown
Is curiosity one of the secrets to better relationships? It's a resounding yes. As service providers in our respective professions of Human Resources, Counselling, and Social Services, we have seen the impact of fostering human connection through curiosity, vulnerability, and courage.
Oftentimes, we are met with first encounters with potential clients who have said:
"From my past experience, I don't trust HR/counsellors!"
When you hear a client immediately tell you they don't trust you, what do you do? 
Our immediate response is to firstly acknowledge the client's experience and then ask questions from a place of wanting to understand. When we dig deeper, we genuinely have the opportunity to understand or at least empathize with their trepidation and fear unequivocally.  A gentle reminder that some clients will have experiences different from your own and it is more important to acknowledge you are listening: "I hear you", rather than saying "I get it" if you truly cannot understand a particular experience.  A lesson for us in listening to people's past experiences is that: Trust is always earned and never assumed.
We also look to Kahlil Gibran who writes: "your pain [literally yours or someone else's] is the breaking of the shell that encloses your understanding." Gibran's quote highlights the courage needed to confront pain and challenges as opportunities for growth, the curiosity to seek deeper understanding through difficult experiences, and the vulnerability in acknowledging and embracing the transformative power of pain.  Seek first to understand – both as professionals and as individuals. Curiosity and courage go hand-in-hand and are crucial to building relationships founded on trust. It boils down to how we can ultimately be better at work and home – and overall, better human beings.
Why is curiosity critical in life and at work?
"Why?" is a question often posed (and repeated) by children. They have a keen interest in the exploration of new things and ideas. On average, children ask 107 questions per hour! (Source). 
Fast forward to 25 years old, and studies have shown that only "2 percent can think outside the box. Curiosity seldom survives childhood." (Source).
Research shows that "curious people are more open to new social experiences, more willing to embrace uncertainty, and more capable of navigating difficult social situations" (Source).
Uncertainty and overcoming challenges have been front and center during the pandemic and continue today. Life is filled with uncertainty today and worries about the future. Our ability to remain curious will help us find clarity in the fog of uncertainty. 
Digging deeper for context and discovering what's below the surface, requires self-awareness and courage. Getting comfortable with the uncomfortable of asking more and listening fully is a skill and has benefits at home and at work:
Encourages problem solving

Fosters creative thinking

Embraces a collaborative approach

Garners a greater understanding and appreciation for others

Accepts varying perspectives

Results in progress

Enables growth
"When our curiosity is triggered, we think more deeply and rationally about decisions and come up with more-creative solutions. In addition, curiosity allows leaders to gain more respect from their followers and inspires employees to develop more-trusting and more-collaborative relationships with colleagues." (Source).
We encourage all professionals to lead by example as human beings.
How can you cultivate curiosity and courage?
Dig deeper: witness, hold space, be with the individual
Often answers come to us in stillness or slowing down

Create space to notice and name what is going on for you or the individual you are working with

Utilize writing prompts or other resources to encourage and cultivate reflection

Connect with someone you trust for feedback and the ability to externalize what's going on internally for you

Ask questions that promote depth of understanding and connection

Access support from a professional and trusted source: counsellor, coach, spiritual care provider etc. 
Be responsive: try to understand and comprehend the individual's experience
Seek first to listen and be with the individual; this means embracing silence during the conversation: talk less, listen more

Be mindful of the space you are taking up physically, intellectually, emotionally and spiritually

Practice empathy

Try to understand the situation, and if the individual's experience is not a relatable one to you, acknowledge this with empathy and compassion

Aim to empower, create rapport, trust, and community

Check in with the individual to ensure you have comprehended their experience 
Below are some helpful responses you can practice when connecting with courage and curiosity.  Always be mindful of your body language, tone, and pacing during these conversations. 
I hear you.

Me too, I get it, I understand.

I can't imagine, that sounds really hard.

I appreciate you sharing your experience with me, it's helpful for me to understand.

Can you tell me more about ____?

What meaning did that experience have for you?

Thank you for sharing that with me.

What is/was your experience?

What are some of the roadblocks?

What would be an ideal outcome?

What would success look like?
We can't underestimate the importance of human connection and our role in showing up with more courage and curiosity to foster deeper relationships with those around us.
How do you build up courage to consistently remain curious? What specific questions do you ask that result in strengthened relationships and deeper trust?
Here Together,
Sofia & Lauren
---
This blog has been written by:
Sofia Arisheh, BA, CPHR, CLC – Principal and Lead HR Consultant and Facilitator (she/her)
Sofia Arisheh from Upskill Consulting is a sought-after keynote speaker, trainer, Human Resources (HR) consultant, and coach. With over 15 years of experience developing and delivering robust training and Human Resources strategies for small, mid-sized, and multinational companies, she has vast experience in all facets of business and people. She brings a Strategic Human Resources perspective to her work, helping organizations link business objectives with the needs of their people. Her mission is to help companies think, act and operate in a people-first culture. She draws from her extensive experience in the corporate and HR sectors to inform and inspire companies to adopt a people-centric approach to how they lead and conduct business. 
In the spirit of curiosity and relationship building, here's a little fun fact: In her spare time Sofia enjoys the outdoors! She recently filled a bucket list item of traveling to the Yukon to witness the Northern Lights!
Lauren Gaudet, BA, MSW, RSW – Clinic Director, Registered Social Worker/Counsellor (they/she)
Lauren Gaudet from Held Humanity Counselling and Social Services Inc. has been in the social work field for over 10 years working in various capacities and roles.  Lauren believes that long-term positive benefits are gained and maintained through a strong professional relationship that is co-created and focuses on the connection between mind and body.  Blending compassion and curiosity with neuroscience and evidence-based practices, Lauren's goal is to meet clients where they are, understand their therapeutic goals, and to support the process collaboratively.    
In the spirit of curiosity and relationship building, here's a little fun fact:  It's ironic that in today's society with numerous tools to "connect"–folks are often feeling more isolated than ever.  One of Lauren's strongest values is community and having recently moved to Calgary, Alberta Lauren has made it their intention to meet as many neighbors in their condo building and has started a monthly coffee meet up.  Sometimes, simply saying hello is the key to wonderful new relationships. 
---
Need HR assistance?
Want to be a company of choice and create a workplace culture that will attract and retain talent? Upskill Consulting is here to help you strengthen your teams and streamline your HR processes. With more than 15 years of experience serving growing companies with training, consulting and HR services, we're here to roll up our sleeves and get to know your business and your people so we can offer tailored solutions that make a difference. Get HR consulting that works!
Let's Connect! Schedule your free consultation here: https://upskillconsulting.ca/contact/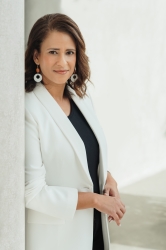 Latest posts by Sofia Arisheh
(see all)