One thing we hear time and time again from business owners is, "I don't have enough time to focus on HR!" They're juggling multiple things simultaneously, and the "people stuff" is often left behind. 
HR tasks continue to gather on the to-do list or the "I'll get to it later" list. We all know that while intentions are good, we often don't get to these items! They remain unchecked or fall through the cracks! 
In today's competitive labour market, the "I don't have time for HR" mantra won't cut it anymore. We need to make time for work that matters. Focusing on our people and strengthening our Human Resources processes and practices is critical to remain on top of your game. (And out of trouble with employment laws!)
Here's what we typically hear from our clients who experience growth and get to a tipping point with their people:
"I know I need to focus on HR, but I don't have time!"

"I know how to run the business but have no clue where to start with HR!"

"I know HR is important, but I don't know what I don't know!"

"We can't afford to hire an HR person full-time, so we continue to do this off the side of our desks."

"We know we can't continue doing things the way we have always done them, but we don't know what to focus on first."

"We have just experienced an issue and don't want to hit repeat. We don't know how to build our HR infrastructure to prevent issues like this in the future."
Do these sound familiar? The trouble is, ignoring HR comes with risks to your business and your staff. 
The dangers of ignoring HR
Without proper HR processes and practices, you risk disrupting your business. Some of the pitfalls of running your business with little to no HR attention include the following:
High turnover rates

Low morale

Decreased efficiencies and productivity

Poor decision making

Inequity in processes and practices

Lost business

Damaged brand and reputation

Legal issues

A direct impact to your BOTTOM LINE!
Ways to up your game in HR
Regardless of where you are in your business, there's always room to sharpen who you are and who you aspire to be as a company. 
You can start by taking simple steps to strengthen your HR. Don't attempt to fix everything at once. Focus first on the must-haves and then the nice-to-haves. 
For example, if you're not sure you're in compliance with employment laws, start there! It's not unusual for business owners to not know about legislation changes or employment law requirements, leaving them at risk of running into potentially expensive mistakes. Check out our HR Compliance posts for more ideas of where to start.
Overall, the path to improving your HR looks like this: 
Know the law

:

Take time to keep yourself up to date on

Employment Standards

and employment legislation. 

Train your leaders

:

Ensure your management team are well versed in the "peopling" of their roles. Get them trained on how to manage people! 
Bring in outside experts

:

Bringing in an expert gives you a ton of advantages. You can get expert advice, an objective and fresh perspective, expedited project delivery, process improvements, tailored solutions, and help managing risk effectively. 
Use our free HR audit checklist to assess where you stand with your HR.
As your HR consultant, Upskill Consulting can help with any or all of these key tasks. We deliver high-quality, efficient, HR training and services, so you can reduce your overhead and administrative costs. Free yourself from HR worries, so you can focus on more pressing day-to-day operations.
How can Upskill Consulting help? Introducing our NEW HR Template Kits.
You shouldn't have to spend your time troubleshooting employee issues, or training and developing your people. You grow your company. We'll help prepare your people. 
We know you're strapped for time, and there aren't enough hours in the day to focus on EVERYTHING. So, we have created HR Template Kits to get you started on streamlining your HR functions.
These easy and affordable HR template kits give you the tools to get started! Leverage these kits and get back to focusing on your business. 
Choose your kit! 
Each kit includes an overview and customizable templates to tighten your HR processes and practices. 
These are meant to be starter kits for businesses that want to hit the ground running. The real magic happens with a customized approach to building a strong HR infrastructure that is catered to your company. If you need to get started, these are perfect!
Having these kits at your fingertips will ensure that you keep your business on the right side of the law and free up your time to do what you do best – run your businesses. 
Navigating HR is tricky. Take a deep breath! Don't bite off more than you can chew. Build your HR expertise and know-how with Upskill Consulting. 
---
You shouldn't have to spend your time troubleshooting employee issues, or training and developing your people. You grow your company. We'll help prepare your people.
www.upskillconsulting.ca
@upskillhr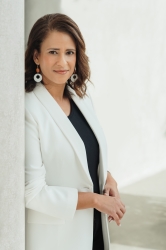 Latest posts by Sofia Arisheh
(see all)