Our employment legislation is not static. There have been significant changes made to both our provincial and federal employment legislation over the past few months. In our last blog, we discussed these changes and the necessity for employers to re-visit their policy handbooks to ensure continued compliance with legislation today. Check out the blog here: https://upskillconsulting.ca/2019/09/20/legislation-employee-handbook/
Once changes are made to your handbook and policies, the next question is "How do we roll this out to employees?".
Below are some best practices to effectively communicate policy changes to all employees within your company.

Communicate often and transparently
Communicate with management early on regarding the revisions of the policies, reasons behind policy updates and their role in understanding and supporting policy changes.
Notify staff that you are reviewing existing policies and that policy updates will be communicated in the coming weeks. Be sure to explain the why behind the project.
Inform staff of specific changes made to policies via various communication methods, including email, intranet, posting hardcopies in common areas, discussing during meetings etc.
Reinforce its importance and next steps in reviewing and signing off on the new policies.
Provide staff with a resource/go-to person(s) to ask their questions.
Provide training
Some policies, due to complexity and risk, require training to ensure that staff understand the policy, their roles and responsibilities and procedures for reporting.
Training can be on-going or on an as-needed basis.
Have staff sign-in for training for documentation purposes capturing who attended and when.
Incorporate a quiz to test understanding of compliance training.

Obtain employee sign-offs
An employer's due diligence is proving that the new workplace policies have been communicated to all staff.
Request that each employee read the new policies and sign-off confirming both receipt of and acknowledgement of the new policies.
Place a copy of the employee sign-off in the employee's personnel file for documentation purposes.

Review policies
Schedule periodic reviews (once a year is recommended) of your policies to ensure up-to-date policies and procedures.
It's time to dust off your company policy handbook and review all policies to ensure compliance to new legislation. Our handbooks should be living and breathing documents, reviewed and updated annually to keep it up-to-date and aligned to both business practices and employment law.
---
We'd love to help! Learn more about our HR services by visiting: https://upskillconsulting.ca/services/
Sofia Arisheh, Principal and Lead HR Consultant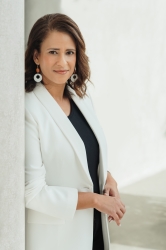 Latest posts by Sofia Arisheh
(see all)