"The more intentional you are about your leadership growth, the greater your potential for becoming the leader you're capable of being. Never stop learning." John C. Maxell
I hear that learning keeps us young … here's hoping! Aside from remaining forever young, in the quest of always getting better, I believe that learning never stops. Every encounter, every meeting, every success, every failure, has an important lesson and teaching that shapes who we are and who we want to become. Approaching each event as a learning opportunity has taught me so much about others, myself, business, HR and the list goes on and on.
Books have also been my go-to teacher! Now, I'm the first to admit that in our busy lives, it becomes increasingly difficult to set aside time to find a good book and actually read it! While we have good intentions, sometimes reaching the end of Chapter 1 is sometimes a cause for celebration!
I have a handful of books that I refer back to time and time again and some new books I've read this year. Not a lengthy list but these are great books that taught me newfound skills and lessons, enough to read from start to finish and sometimes refer back to over and over again throughout the past few years. To end 2019, I thought I'd share some of these business and leadership books with you!
Feel free to download here: Upskill Consulting_Top 5 Books
Wishing you all happy learning and reading in 2020!
I'd love to hear what you've been reading! What's on your must-read book list on anything and everything business or leadership?
---
Book your free consultation
We would love to connect with you! Let Upskill Consulting guide you in the next step of your Human Resources journey.
Visit: https://upskillconsulting.ca/contact/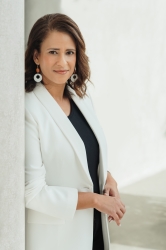 Latest posts by Sofia Arisheh
(see all)