Part 2: Succession Planning: Building your bench strength. Who's next in line?
In this three-part video series, you will learn:
Part 1: What is succession planning?
Part 2: Why is succession planning so important?
Part 3: How do we build a succession plan?
Part 2: Why is succession planning so important?
In part 1 we defined succession planning. In part 2, we will discuss the importance behind investing in succession planning.
Succession planning helps your organization build that pipeline of future leaders and pools of highly skills individuals. It's all about being ahead of the curve on attracting, retaining and engaging your employees.
Building a reputation as a place of work where people feel like they want to be a part of the organization long-term is only possible if employers begin to invest in their people. Succession planning is one way in which we can begin to drive greater engagement, performance and retention of our top talent.
Watch this video explaining the importance and benefits of succession planning!
---
To learn more about Upskill Consulting and our HR services and support, please visit https://upskillconsulting.ca/.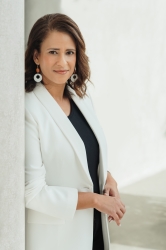 Latest posts by Sofia Arisheh
(see all)