Part 3: Succession Planning: Building your bench strength. Who's next in line?
In this three-part video series, you will learn:
Part 1: What is succession planning?
Part 2: Why is succession planning so important?
Part 3: How do we build a succession plan?
Part 3: How do we build a succession plan?
In part 1 we defined succession planning and in part 2 we explained why succession planning is so important. In part 3, we will begin to walk you through the six main steps to develop a succession plan within your organizations.
To build an actionable and robust succession plan for your employees, it's important to ask key questions at each phase to ensure you have chosen the right critical roles, nominated the best successors based on skills and talent and are continually re-assessing fit aligned with your goals and strategy.
Watch this video explaining the step by step process on building a solid succession plan!
Do not lose sight of your people and their desire to grow, learn and advance in both their skills and careers. Ultimately, they want to see a future with your organization. Promoting internal career opportunities will give you that advantage to retain your top talent. Remember, it's talent that will supply the competitive edge you need.
---
If you would like to learn more about how Upskill Consulting can help you strengthen your HR and people practices, visit https://upskillconsulting.ca/
Sofia Arisheh, Principal and Lead HR Consultant
Email: [email protected]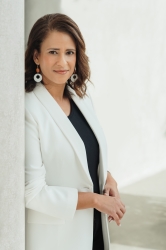 Latest posts by Sofia Arisheh
(see all)