During times of crisis, it's even more imperative to have a communication plan in place and adopt various communication methods to communicate clearly, concisely and consistently with your team. Having a plan ensures that you reach all employees (and other stakeholders) with important updates, especially as we transition to working from home and remotely amidst COVID-19.
Below are 6 tips for employers to consider around communicating to staff during this time of COVID-19:
Determine different communication channels that you can leverage to provide all of your employees the necessary communications at any given time. These could include email, phone, videos, videoconferencing, virtual townhalls or group chats, FAQ documents, intranet updates or a physical location in the office if you remain physically open at this time.
Ensure your communication is accurate prior to distribution. With so many changes, often hour to hour, it is important that you partner with legal/HR representatives to approve messaging beforehand.
Centralize communication by designating a point of contact. This person(s) can be responsible for staying up-to-date on information and newest developments and be the central hub for any employee queries. This person can then continue to update your FAQ accordingly.
Create a direct line of communication by providing a phone number, specific email and contact information for your employees to submit any queries related to COVID-19. This helps streamline communication internally.
Define the frequency of the communications. As we continue to navigate in our workplaces with the influx of incoming changes, I would suggest weekly communications.
Train Managers on how to redirect complex questions to the HR department or representative.
The steps noted above will help you better communicate with your employees but how do you choose the right communication method for your employees? Below is a chart outlining a few communication methods for a virtual workforce and some pros and best practices of each.
Download here: Virtual Communication Methods
This blog has focused on relaying information internally within your company. However, don't forget to consider all stakeholders in your business by preparing external-facing communications as well!
Check out our blog on "Communicating Change: Keys to Success" for more information on 7 steps to roll-out communication and change successfully. https://upskillconsulting.ca/2018/07/31/communicating-change/
---
If you need HR support, we're here to help! Contact us for your free consultation: www.upskillconsulting.ca/contact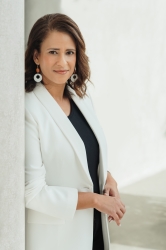 Latest posts by Sofia Arisheh
(see all)