"Coaching is the single most important part of expanding others' capabilities… good leaders regard every encounter as an opportunity to coach."

"Execution: The Discipline of Getting Things Done" by Larry Bossidy and Ram Charan
"I don't have time!"
"It'll be faster if I get it done myself!"
"There are more important things to focus on!"
Sound familiar? Across industries, we are experiencing more demands on today's employees than ever before, and organizations are changing fast. These demands and changes warrant a sharpened focus on attracting and retaining our people. Workplace mentoring is one way to develop your employees' skills, confidence, engagement levels, and performance. All of this while also helping to build stronger workplace connections and company culture.
The benefits to workplace mentoring are expansive:
Time and time again, when I have delivered training workshops to organizations and leaders, in particular, I have asked for their thoughts on 'Why is mentoring important for you, your people, and your company?". Their answers are below:
While there is alignment and a clear understanding of the importance of mentoring, as organizations and leaders, we continue to choose to spend our time and focus on other areas of the business. Investing the time in coaching and mentoring does not have to be formalized. It's the everyday interactions that can be seized as opportunities to connect with, support, and guide your people.
A good mentor:
Invests the time
Assists with the growth and development of others
Shares stories, experiences, and knowledge
Guides, advises, coaches, role models, challenges, and encourages
Sets clear goals
Follows-up on progress
Provides honest feedback
To begin to embed coaching into your day-to-day conversations, start with these two tips:
Be inquisitive, ask questions
Questions can be powerful and successful mentors ask the right questions. So my motto is: Talk less, ask more!
Rather than giving an answer or telling a mentee what they ought to do, a strong mentor asks the right questions to help them discover the answer themselves. When a mentee feels empowered to make decisions, problem-solve and navigate their challenges, there's heightened accountability for their performance.
Below are some powerful open-ended questions you can begin to introduce into your conversations (whether your formal mentoring meetings or information conversations):
What is the most important thing for us to focus on?
Of all the things that we could talk about, what will give you the most value? What has happened lately that makes this an important topic?
Where are you now in relation to your goals?
Over the last week/month/quarter, what were your greatest wins/challenges?
How would you like to develop yourself this upcoming year? What specific skills/competency areas would you like to develop?
What specific actions will help you achieve these goals?
What will your first steps be? When will you start?
How will you stay focused on your goals and plans?
Who can support you in moving forward? Who can help hold you accountable?
When should we touch base on this again?
What would you like from me in terms of accountability?
How can I support you?
Provide and solicit feedback
Mentoring is a two-way street. It's the role of Mentor to give advice and feedback but also solicit it. To ensure that your team member is getting the support and guidance they need, ask them what they need more of or less of.
Ask them for their feedback in the conversation, at the end of a meeting, or even through a quick quarterly survey. For example, you could ask three simple questions:
What would you like me to continue doing as your Mentor?
What would you like me to start doing as your Mentor?
What would you like me to stop doing as your Mentor?
Mentoring is a strategic tool directly correlated to business success. There is no one-size-fits-all approach to mentoring. However you choose to embed coaching and mentoring into your organization, find what's right for you to begin to create meaningful connections with your employees, drive performance, build a stronger workplace culture and support the professional and personal achievement of your people.
Want to read more of our blogs? Visit https://upskillconsulting.ca/blog/
Need assistance with your Human Resources and people practices and processes? Contact us at [email protected].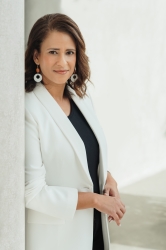 Latest posts by Sofia Arisheh
(see all)