"The culture of a company is the behaviour of its leaders. Leaders get the behaviour they exhibit and tolerate. You change the culture of a company by changing the behaviour of its leaders. You measure the change in culture by measuring the change in the personal behaviour of its leaders and the performance of the business"

"Execution: The Discipline of Getting Things Done" by Larry Bossidy and Ram Charan
There has been a paradigm shift when it comes to performance feedback. Many organizations and clients I have worked with have adopted a performance management cycle that veers away from the traditional annual review. Instead, organizations are choosing to adopt processes allowing for continual feedback. Considering the data that shows that 43% of highly engaged employees receive feedback at least once a week as opposed to 18% of low engagement employees (Source), this has been a welcome change.
However, upward feedback is not so readily embraced by leaders. When working on revamping performance management processes for my clients and introducing the concept of upward feedback, some of the responses often sound like this:
"I don't feel comfortable having people anonymously tell me what I do and don't do"
"I'm scared to hear what they have to say … why open up a can of worms?"
"I already know what I'm doing well on and not doing well on, so why do I need to hear it from others?"
"How can we ensure that our people will be objective and constructive in their feedback?"
If we are in a position to give feedback, I believe we must also be vulnerable enough to welcome, solicit and accept feedback. As Brené Brown has said, "If you're not in the arena also getting your ass kicked, I'm not interested in your feedback."
Upward feedback does not have to be complicated nor labour intensive. Here are some critical considerations before launching your upward feedback process:
Use open-ended questions
There is so much more value in comments as opposed to rating scales. Especially when assessing leadership performance and capabilities, empower your people to provide details and specific examples on their feedback. Remember, the purpose of upward feedback is to leverage the intel to help improve and modify specific behaviours.
I often include three questions in the upward feedback:
What should this leader continue doing?
What should this leader stop doing?
What should this leader start doing?
Assess Core Values
Core values need to be more than just words on a wall. They need to be woven into the fabric of our everyday actions and behaviours as leaders. Living and breathing the core values is our role as leaders.
Use the upward feedback as an opportunity to ask team members if these core values are being exhibited and incorporated into the daily habits of your leaders. We know that culture is driven from the top, and therefore assessing whether or not leaders are living these core values day in and day out is critical.
Consider Anonymity
If you want honest and robust feedback, consider making your upward feedback confidential. Your team members need to feel safe to provide candor in their responses. The real purpose of upward feedback is to gather information and data, not to determine who said what.
I have seen a much higher completion rate when the upward feedback is guaranteed to be anonymous. In fact, comments are lengthier and more honest when feedback is anonymous. Be clear and up front that the feedback is confidential and when sharing the results with respective leaders, compile the comments in such a way where it is not verbatim. This way, it ensures that the leader cannot decipher who the feedback came from. Compile data comprehensively and cumulatively.
Upward feedback is a cornerstone and a best practice in leadership development and execution. It sheds light on the current performance of your leaders, providing clarity on what to work on to lead teams better and achieve business results. So think simple and start small – begin to show up in the arena to pursue continual learning and development.
Establishing a robust performance management process will help your business promote, improve and measure employee effectiveness and overall performance.  Having a structured approach and clear roadmap of organizational goals will enhance employee performance in alignment with your company strategy and objectives.  An effective performance management strategy, structure and system will help you to retain, reward and develop your greatest asset – your people.
---
At Upskill Consulting, we're here to support you, your business and your people. If you are thinking about introducing or upgrading your upward feedback process, we can assist. 
What can we do to help?
Conduct preliminary assessment of your current performance management processes/systems
Identify gaps in performance management process
Suggest alternatives and implement tailored performance management solutions
Promote a culture of performance feedback through training and administration of process
Revamp or create efficient and effective performance management processes
Develop and deliver performance management training to leadership and staff
Propose performance management systems to align with business and HR strategy
Contact us at [email protected] for more information and a free consultation. To learn more about our services, visit: https://upskillconsulting.ca/hr-consulting/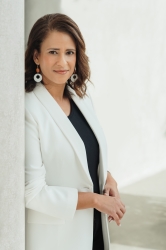 Latest posts by Sofia Arisheh
(see all)